Mabel Got Very Unstable Reading The #CapitalSTB Periodic Table
9 June 2018, 13:50 | Updated: 11 June 2018, 21:13
If you don't want to see the 'Finders Keepers' star falling off a stool, we don't really wanna know you...
Who's idea was it to leave Roman Kemp in charge of the #CapitalSTB ideas? Before Mabel took to the stage to perform in front of thousands of her fans, she popped by to pay Ro a visit.
She probably made a bit of a mistake doing that.
> Mabel Prank Calls Her Dad With A Message That He'll Never Forget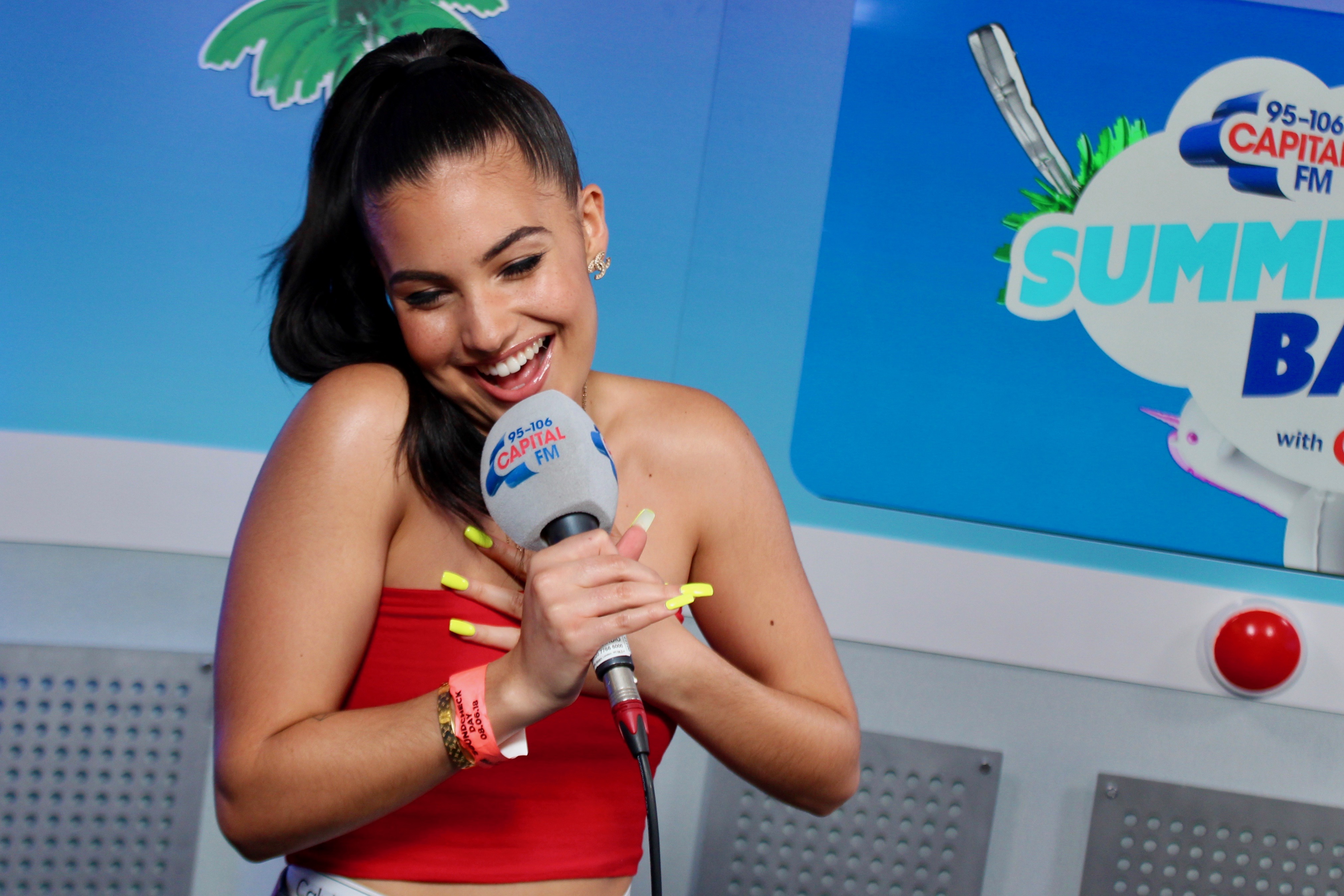 Roman may have crossed the (fine) line when he dared Mabel to spin on a chair whilst reciting various elements, or as he liked to refer to it; Mabel unstable reading the Periodic Table. *sigh*.
Not only is she an incredible singer-songwriter, but that girl can recite Oxygen and Sulphur pretty well under pressure.
(That's a sentence we never thought we'd say.)
> Mabel's Taking To The #CapitalSTB Stage, So Grab Our App And Catch Her Performance!