Mabel feat Not3s - 'My Lover' (Live From The Summertime Ball 2018)
9 June 2018, 18:57
Determined to become a #CapitalSTB legend, Mabel's performance of 'My Lover' was the icing on the cake for a brilliant live set.
It must be pretty nerve-wracking making your first ever performance at Wembley Stadium in front of 80,000 hyped fans, but Mabel certainly rose to the occasion.
She's released a slew of absolute smash hits over the last 12 months and luckily for us Mabel brought them all to the #CapitalSTB with her!
Not3s' surprise guest appearance on stage alongside Mabel was an epic moment and it's clear from the noise levels inside the place that the crowd couldn't get enough of these two superstars.
Miss out on seeing the #CapitalSTB live this year? Not to worry – you can catch up with Mabel and Not3s' brilliant performance by watching the video above.
Mabel – Summertime Ball 2018 Setlist
Finders Keepers
My Lover feat Not3s
Passionfruit
Fine Line feat Not3s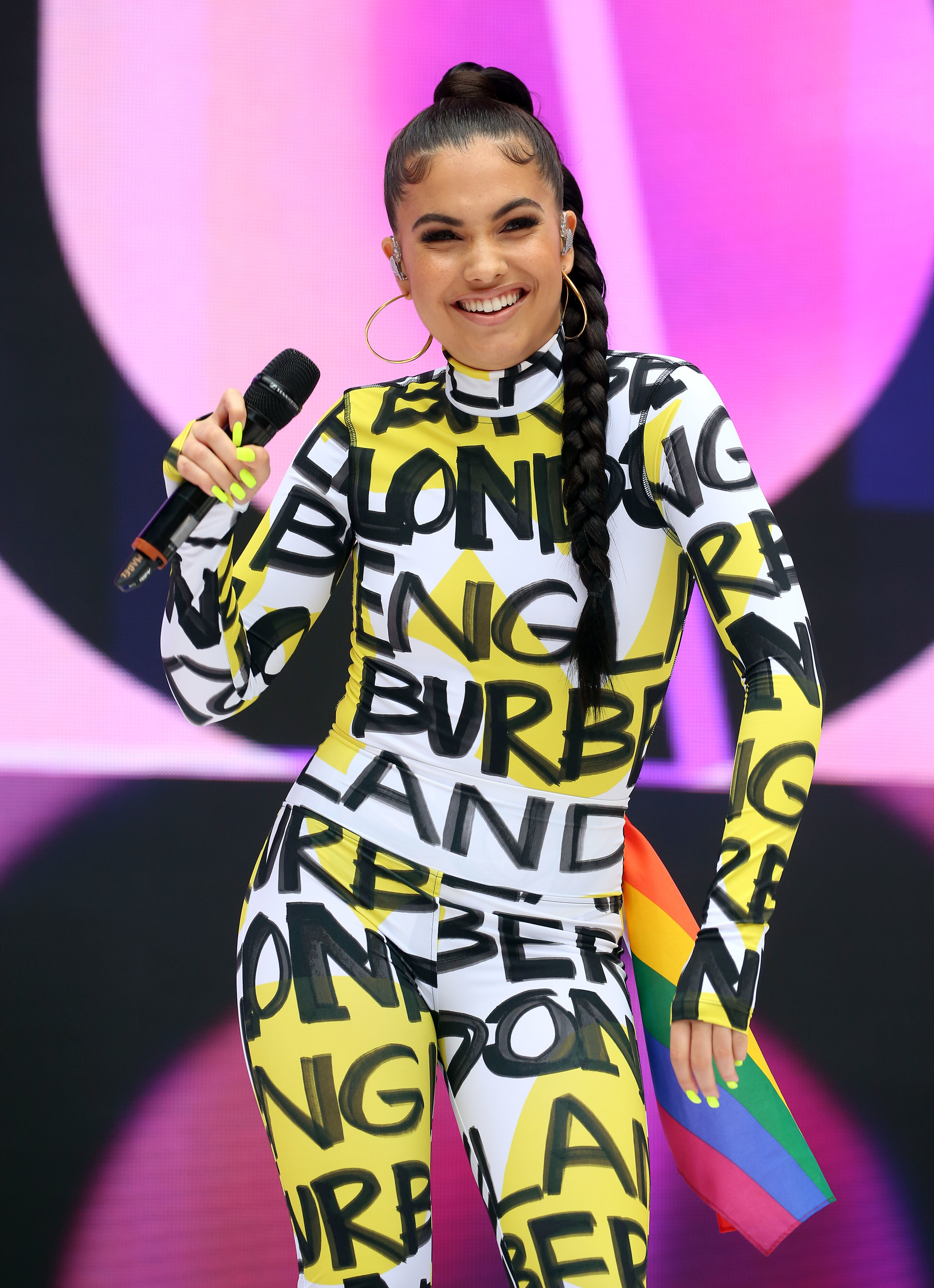 Mabel 'My Lover feat Not3s' Lyrics
[Intro: Kojo Funds]
Yeah
Yo, yo, yo, yo
Mabel, uh

[Verse 1: Kojo Funds]
Mama, don't run away
You know I got it, I know you want it
I'm a phone call away
You know you're on my mind
I know that you wanna stay
Let me take you to space
I can smell you from miles away
Wanna see you in lingerie
Oh yeah, yeah, yeah, yeah
You've got it, I want it
When I'm willing to put my all in
Wanna see you in the mornings
It should be me that you're callin'
You've got it, I want it
When I'm willing to put my all in
Wanna see you in the mornings
It should be me that you're callin'

[Chorus: Mabel]
Put your arms all around it
Take it now that you've found it
It don't need to be no deeper
It's finders keepers
Put your arms all around it
Take it now that you've found it
It don't need to be no deeper
It's finders keepers
It's finders keepers
It's finders keepers
It don't need to be no deeper
It's finders keepers

[Post-Chorus: Mabel]
I got what you want
If you trust me, trust me
I got what you want
If you trust me then trust me
I got what you want, cause I got you

[Verse 2: Mabel]
I don't need miracles from ya
Stop going all digital on me
Don't feel like you need to try and love me
'Cause I don't need a spiritual journey

[Bridge: Mabel]
Boy, why you living in fear?
You don't live around here
Let's make use of the timing
These are the ends I stay
I don't plan on coming your way
Let's make use of the timing

[Chorus: Mabel]
Put your arms all around it
Take it now that you've found it
It don't need to be no deeper
It's finders keepers
Put your arms all around it
Take it now that you've found it
It don't need to be no deeper
It's finders keepers
It's finders keepers
It's finders keepers
It don't need to be no deeper
It's finders keepers

[Post-Chorus: Mabel]
I got what you want
If you trust me then trust me
I got what you want
If you trust me then trust me
I got what you want, cause I got you

[Verse 3: Mabel]
I don't need miracles from ya'
So let's keep the talk minimal
Is it criminal for me to want you right here, right now?
They say it's all chemical

[Bridge: Mabel]
Boy, why you living in fear?
You don't live around here
Let's make use of the timing
No I don't mind if you take me home
Didn't come here to leave on my own
Let's make use of the timing

[Chorus: Mabel]
Put your arms all around it
Take it now that you've found it
It don't need to be no deeper
It's finders keepers
Put your arms all around it
Take it now that you've found it
It don't need to be no deeper
It's finders keepers
It's finders keepers
It's finders keepers
It don't need to be no deeper
It's finders keepers

[Post-Chorus: Mabel]
I got what you want
If you trust me then trust me
I got what you want
If you trust me then trust me
I got what you want, cause I got you