Mabel - 'Finders Keepers' ( Live At The Summertime Ball 2018)
9 June 2018, 18:52
Taking her place on the #CapitalSTB stage for the very first time, Mabel nailed her live set and wowed with her opener 'Finders Keepers'.
This was the song that introduced many people to the magic of Mabel's music and she used it as the perfect way to introduce herself to the #CapitalSTB crowd.
Having 80,000 people singing your song back to you has to be one of the most surreal moments in any artists career but Mabel was unphased by the momentous occasion.
She never fails to bring a strong vocal performance with her and Wembley Stadium was the perfect venue for her summer-tinged tunes. What a performance!
Miss out on seeing the #CapitalSTB live this year? Not to worry – you can catch up with Mabel's amazing set by watching the video above.
Mabel – Summertime Ball 2018 Setlist
Finders Keepers
My Lover feat Not3s
Passionfruit
Fine Line feat Not3s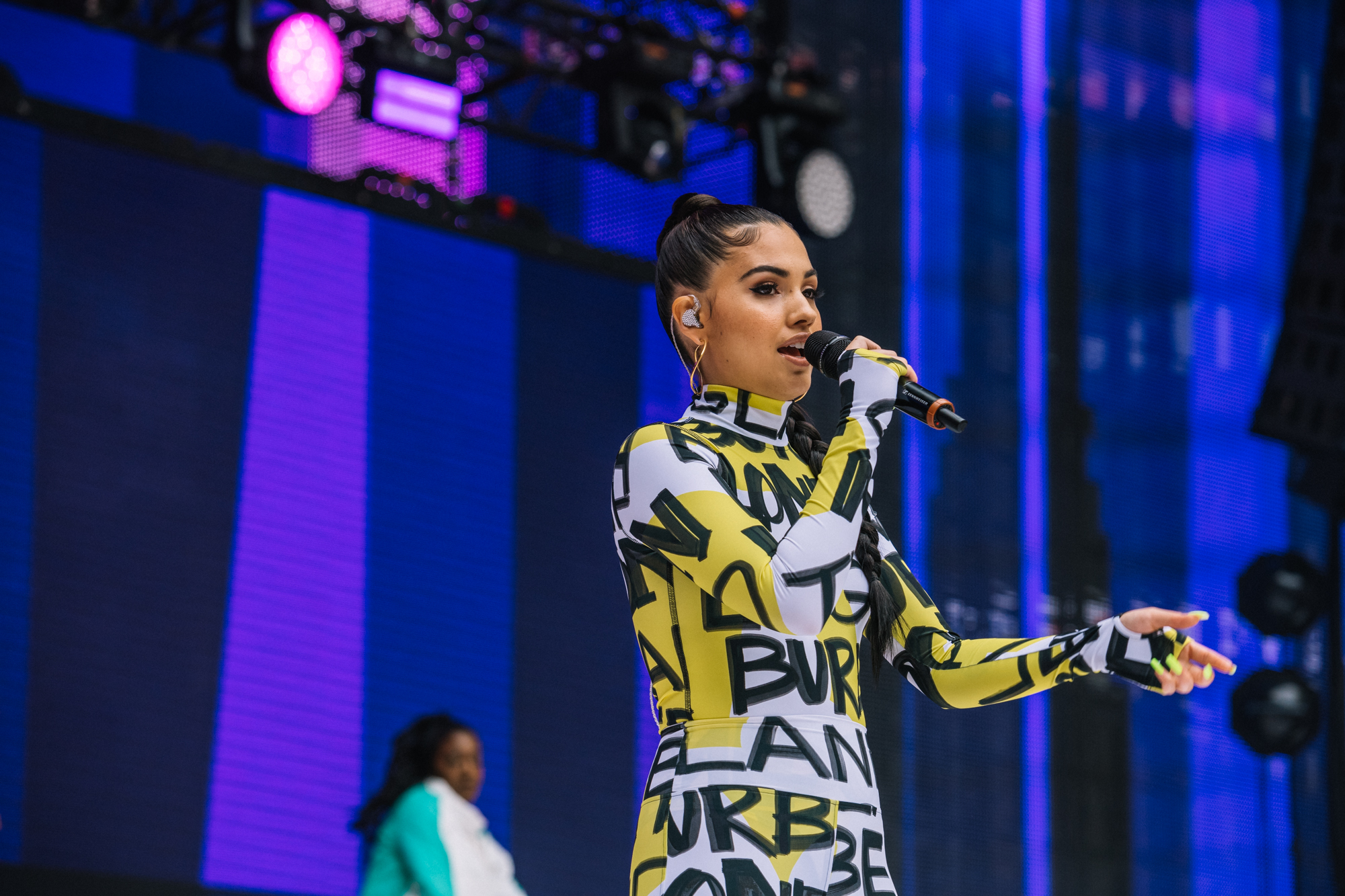 Mabel 'Finders Keepers' Lyrics
Yeah
Yeah yeah yeah yo
Mabel, uh
Mama, don't run away
You know I got it, I know you want it
I'm a phone call away
You know you're on my mind
I know that you wanna stay
Let me take you to space
I can smell you from miles away
Wanna see you in lingerie
Oh yeah yeah yeah yeah
You got it, I want it
When I'm willing to put my all in
Wanna see you in the mornings
It should be me that you're callin'
You've got it, I want it
When I'm willing to put my all in
Wanna see you in the mornings
It should be me that you're callin'
Put your arms all around it
Take it now that you've found it
It don't need to be no deeper
It's finders keepers
Put your arms all around it
Take it now that you've found it
It don't need to be no deeper
It's finders keepers
It's finders keepers
It's finders keepers
It don't need to be no deeper
It's finders keepers
I got what you want
Let me drive, baby drive
I got what you want
Let me drive, baby drive
I got what you want 'cause I got you
I don't need miracles from ya
Stop going all digital on me
Don't feel like you need to try and love me
'Cause I don't need a spiritual journey
Boy, why you living in fear?
You don't live around here
Let's make use of the timing
These are the ends I stay
I don't plan on coming your way
Let's make use of the timing
Put your arms all around it
Take it now that you've found it
It don't need to be no deeper
It's finders keepers
Put your arms all around it
Take it now that you've found it
It don't need to be no deeper
It's finders keepers
It's finders keepers
It's finders keepers
It don't need to be no deeper
It's finders keepers
I got what you want
Let me drive, baby drive
I got what you want
Let me drive, baby drive
I got what you want 'cause I got you
I don't need miracles from ya
So let's keep the talk minimal
Is it criminal for me to want you right here, right now?
They say it's all chemical
Boy, why you living in fear?
You don't live around here
Let's make use of the timing
No I don't mind if you take me home
Didn't come here to leave on my own
Let's make use of the timing
Put your arms all around it
Take it now that you've found it
It don't need to be no deeper
It's finders keepers
Put your arms all around it
Take it now that you've found it
It don't need to be no deeper
It's finders keepers
It's finders keepers
It's finders keepers
It don't need to be no deeper
It's finders keepers
I got what you want
Let me drive, baby drive
I got what you want
Let me drive, baby drive
I got what you want 'cause I got you