Mabel - 'Passionfruit' (Live From The Summertime Ball 2018)
9 June 2018, 19:04 | Updated: 9 June 2018, 19:05
Not many artists can cover an iconic Drake song and do it justice, but at the #CapitalSTB, Mabel become one of them!
Having decided to cover Drizzy's 2017 smash hit 'Passionfruit', Mabel looked every ounce the superstar she is as she gave her own smooth rendition of the summer banger.
It wasn't the first cover the #CapitalSTB has ever seen, but it certainly was one of the best and we've been watching it on repeat ever since she nailed it on stage.
We're certain that when (yep, when) Drake watches this masterful performance, he's gonna love it as much as we did and the 80,000 siunging fans inside Wembley Stadium did too.
Miss out on seeing the #CapitalSTB live this year? Not to worry – you can catch up with Mabel's legendary performance by watching the video above.
Mabel – Summertime Ball 2018 Setlist
Finders Keepers
My Lover feat Not3s
Passionfruit
Fine Line feat Not3s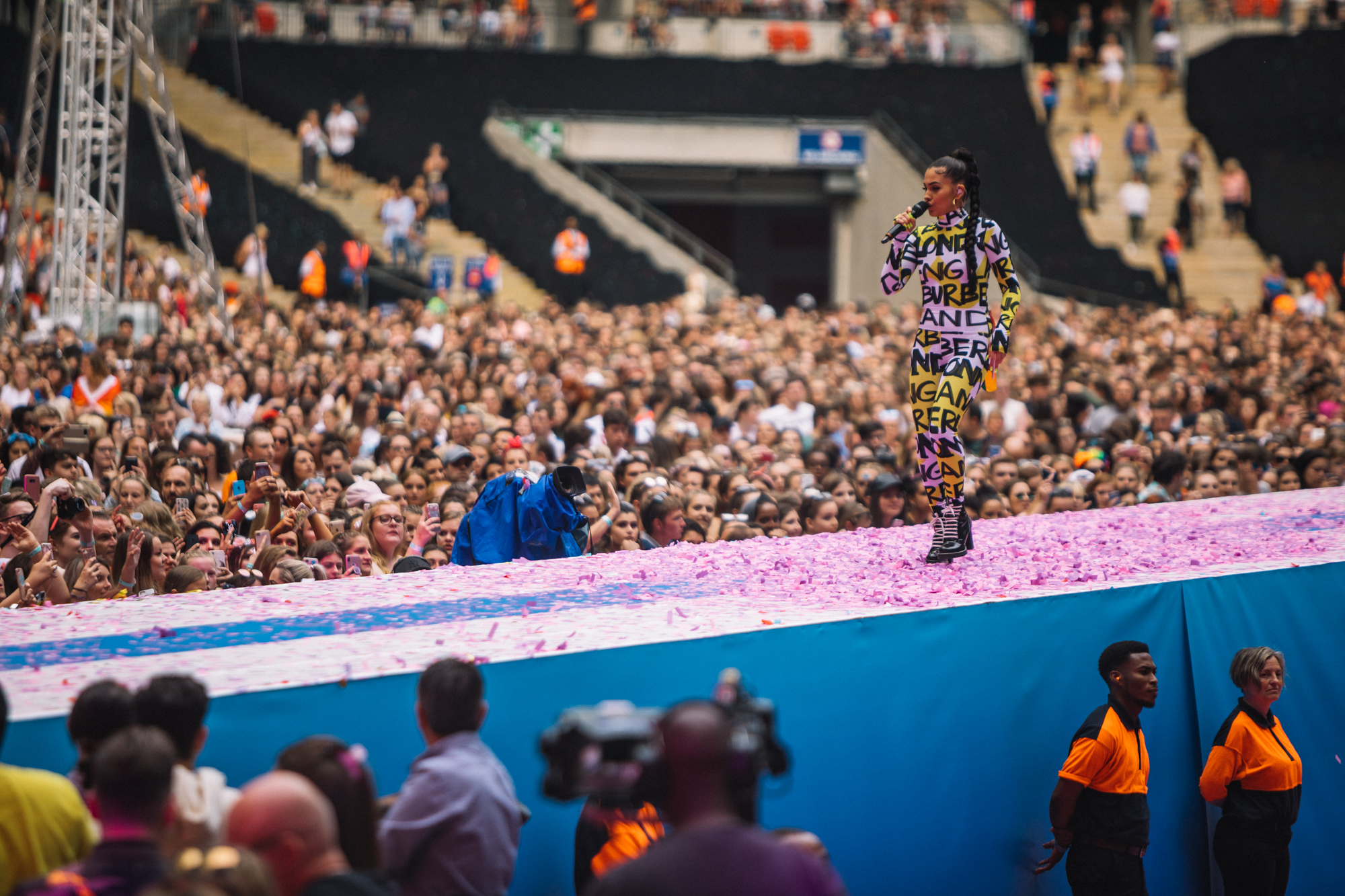 Drake 'Passionfruit' Lyrics
Hold on, hold on, fuck that
Fuck that shit
Hold on, I got to start this mothafuckin' record over again, wait a minute
Fuck that shit
Still on this mothafuckin' record
I'ma play this mothafucka for y'all
Ayy, y'all get some more drinks goin' on, I'll sound a whole lot better
Listen
Seein' you got ritualistic
Cleansin' my soul of addiction for now
'Cause I'm fallin' apart, yeah
Tension
Between us just like picket fences
You got issues that I won't mention for now
'Cause we're fallin' apart
Passionate from miles away
Passive with the things you say
Passin' up on my old ways
I can't blame you, no, no
Passionate from miles away
Passive with the things you say
Passin' up on my old ways
I can't blame you, no, no
Listen
Harder buildin' trust from a distance
I think we should rule out commitment for now
'Cause we're fallin' apart
Leavin'
You're just doing that to get even
Don't pick up the pieces, just leave it for now
They keep fallin' apart
Passionate from miles away
Passive with the things you say
Passin' up on my old ways
I can't blame you, no, no
Passionate from miles away
Passive with the things you say
Passin' up on my old ways
I can't blame you, no, no
Um, trying to think of the right thing to say