Katy Perry Promises 'Prismatic' Tour Will Be 'Unlike Anything" She's Ever Done - Audio
19 December 2013, 11:05 | Updated: 19 December 2013, 11:06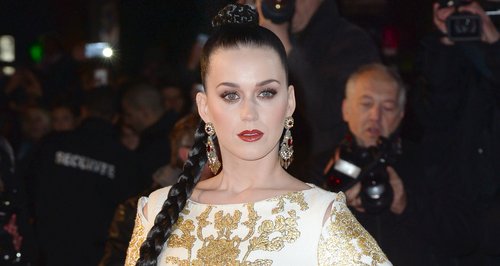 The 'Unconditionally' star says she will bring along "all the bells and whistles" for her show next year.
Katy Perry has promised her 2014 'Prismatic' world tour next year will be "unlike any other" tour people will have seen before.
Katy Perry teases plans for her 'Prismatic' world tour...
The 'Roar' singer says she will be bringing something "fresh" and "clean" out on the road from May next year, with "all the bells and whistles" her lives shows are known for.
"The Prismatic world is what I'll be offering you, my world that is very Prismatic!" Katy teased to Capital's showbiz reporter Kevin Hughes this month. "I love that I'm kicking it off here in the UK, so much so, because I've never done that and it raises the bar for me.
"I'm just really excited. I just did a big tour meeting yesterday and saw the graphic drawing of the stage and it's unlike anything I've seen for any other artist and it's unlike anything I've ever done," Katy explained. "It's different, it's fresh, it's clean and it's actually in the middle of the audience it feels like.
"I get to be close with them at all times. I'm going to bring all the bells and whistles like it was last time but it won't be so highly narrated," she added. "I just want a little bit more room to express myself."
Earlier this week Katy Perry and John Mayer unveiled the music video for their duet 'Who You Love'.
Katy Perry kicks off her 'Prismatic' tour in the UK in May 2014.