"All My Assets Are Real" Katy Perry Denies Surgery But Admits Having Fillers
17 January 2018, 15:48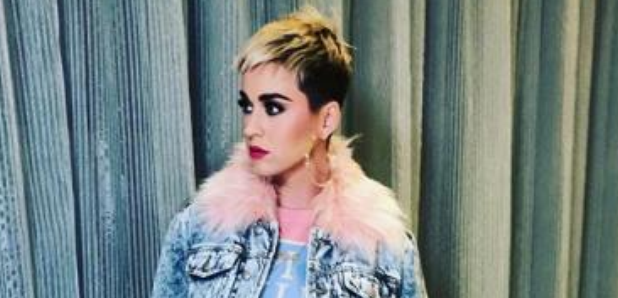 Katy addressed rumours that she might have gone under the knife.
When you look as flawless as Katy Perry does, of course you're going to get some haters thinking it's not all real – but the 'Chained To The Rhythm' star has spoken out about it.
Katie revealed that al her "assets" are her own, but admitted having fillers to get rid of the dark circles under her eyes. She explained to Refinery29, "I haven't had any. I've done lasers and got [filler] injections under my eyes for the hollowing — which I'd recommend for everyone who wants a solution for their dark circles — but all of my assets are real. People tend to think they are fake, but it doesn't really matter.
"We're getting away from that negative stigma about physical alterations. Of course, always be your authentic self — but if someone wants a nose job that makes them feel better, and they love their profile more because of it, it's like 'Go ahead!' Do whatever makes you feel better about yourself. Stay in therapy, but get it, girl."
And Katy attributes her new glow to something else as well – she's overhauled her lifestyle and now subscribes to a much better diet than before.
She revealed, "I love food, and sometimes if I'm in a bad mood, all I'll want is the classic ice cream from McDonalds that tastes the same no matter what country you're in.
"But that quick dopamine hit that makes you feel good for one second turns on you in the long run. In the past year, I've eaten better than I have ever eaten — less fast food, less sugar — and the sustainability of my body is so much better. My face just glows."
Well, we can totally get on board with that!