Katy Perry On Playing Jingle Bell Ball 2013: "I Feel A Lot Of The Love!" - Audio
11 December 2013, 10:16 | Updated: 11 December 2013, 10:17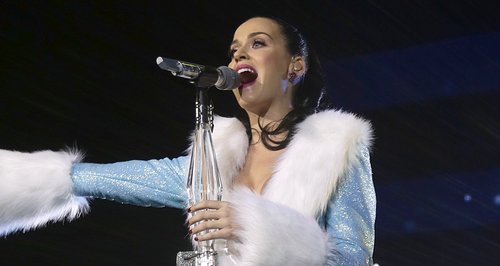 The 'Firework' star also jokes about her "magical elf" dancers from the big O2 Arena event.
Katy Perry says she felt "a lot of love" performing at the Capital FM Jingle Bell Ball 2013, and has joked that she felt bad for her dancers in their "Prismatic magical elves" costumes.
Katy Perry reacts to her #CapitalJBB performance...
"I feel a lot of the love, yes, and I see it on the Twitter replies, I go on there and check it out," Katy revealed exclusively to Capital's showbiz reporter Kevin Hughes. "It was really fun to be back and bring all of my Prismatic magical elves.
"They were really funny looking," she continued. "Sometimes when we all come out at the last minute to put our heads in a circle, I just look at them and I'm like, 'You know what, I put you all in the most ridiculous costumes! You must love your job, and also hate it!'"
Katy Perry is set to bring her 'Prismatic Tour' over to the UK in 2014.