Katy Perry's Putting On An Intimate Gig Specially For You Guys & Capital Breakfast's Roman Kemp!
2 May 2017, 08:43 | Updated: 2 May 2017, 09:42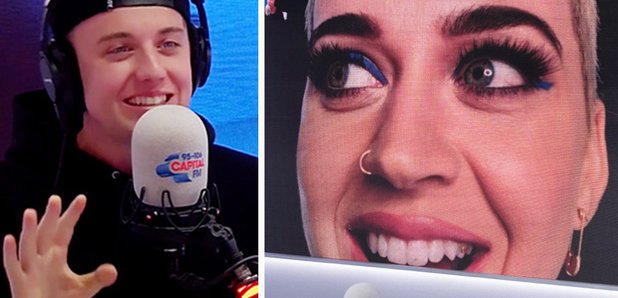 Katy phoned in to the brand new Capital Breakfast with Roman Kemp to announce that she's coming back to the Water Rats!
As if this morning wasn't exciting enough, our brand new Capital Breakfast Show got EVEN BIGGER as Katy Perry herself phoned in to chat to Roman Kemp… and announced that she would be putting on an intimate show just for you guys!
Katy surprised Roman Kemp with a FaceTime from New York to wish him luck on the first day of the new show, before offering to put on a very special intimate performance in celebration of the brand new Capital Breakfast show in tiny London pub, The Water Rats, which is actually where she made her UK debut ten years ago!
Katy told Roman, "I'm going to go to The Water Rats, and I'm going to play a show and you're coming and I think some people that are listening are going to be coming if they want to come. And we're going to drink some beers and we're going to sing some songs!
"We're going to remember where we came from because you have a new radio show, I have a new record, we've come so far, we're still a bunch of dweebs but it doesn't matter! Always remember where you came from, right?"
Can you just imagine seeing a superstar like K-Pez in such an up close and personal venue? Well, we're going to have your chance to win your way in – make sure you're listening to the all-new Capital Breakfast Show tomorrow morning (Wednesday 3rd May) for more deets on the gig as well as your first chance to win tickets!
Keep It Capital for your chance to win tickets to Katy's intimate Water Rats show – make sure you've downloaded the Capital app so you don't miss your first chance to nab a space at the gig in tomorrow's all-new Capital Breakfast Show!