Katy Perry's Announced As MTV's 2017 VMA's Host A Day After Being Nominated For FIVE Awards
28 July 2017, 07:59 | Updated: 28 July 2017, 08:00
Katy is officially winning 2017.
Nothing is stopping the 'Witness' superstar this year, that's just a fact at this point. 'Swish Swish' has become the sassiest pop anthem of the year, her SNL performance was one of the most notable TV appearances of the last ten years and now she's officially become MTV's 'Moonwoman'!
>MTV VMAs 2017 Are Being Praised For Changing Their Categories As The Nominations Are Revealed
Katy announced the news on her Twitter account to her 101 MILLION followers...
Introducing your MOONWOMAN. Brace for impact! August 27th on @MTV @VMAs pic.twitter.com/WJsIYq7WiM

— KATY PERRY (@katyperry) July 27, 2017
Katy is already HYPED for August 27th after revealing, "I've been training with MTV in zero gravity, eating astronaut ice cream, and I'm on a group text with Buzz Aldrin and Neil deGrasse Tyson."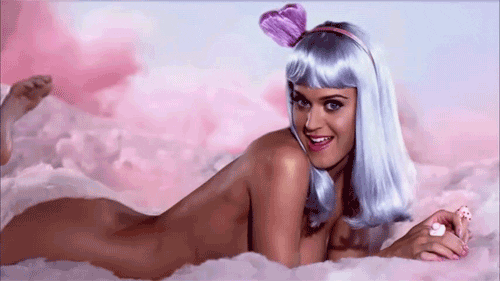 via GIPHY
>FYI, you REALLY need to download our app - we play all of Katy's bangers...seriously what are you waiting for?!
She added, "Come August 27th, I'll be ready to be your MOONWOMAN! Brace for impact, kids." K-Pez is up for a total of five awards on the night including Best Pop Video and Best Collaboration for both 'Chained To The Rhythm' and 'Feels' respectively.
Find out exactly why Katy Perry's collab with Calvin Harris, Pharrell Williams and Big Sean's 'Feels' is nominated this year...