Katy Perry Autobiography Denied By Star's Representative
18 March 2013, 15:52
The 'I Kissed A Girl' singer was rumoured to be reading a tell-all tale of her life in a deal with £2 million.
Katy Perry's forthcoming autobiography has been denied by the singer's representative.
The 'Hot N Cold' star was said to have signed a deal worth £2 million to publish a book – which would include her side to her break-up from comedian Russell Brand.
Her ex-husband star had teased a new edition of his Booky Wook series, which would divulge on the pair's private life.
"No book, no deal," her representative told the Huffington Post this week.
Last year, the 'Firework' star hit the big screen in her Part Of Me 3D movie and is currently working on her new album.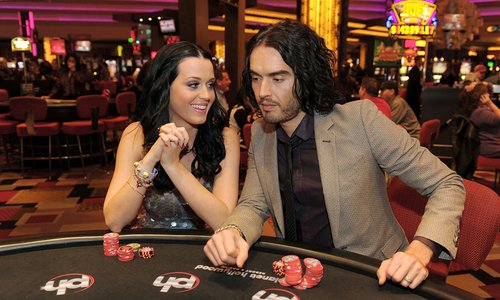 The singer split from Russell at the end of 2011 and finalised their divorce last summer.
Katy has since struck up a relationship with musician John Mayer – with rumours circulating that the pair are soon planning on tying the knot.