Katy Perry's Dating History: Who Is She Having A Baby With? And Was She Married To Russell Brand?
18 May 2020, 15:28 | Updated: 19 May 2020, 11:52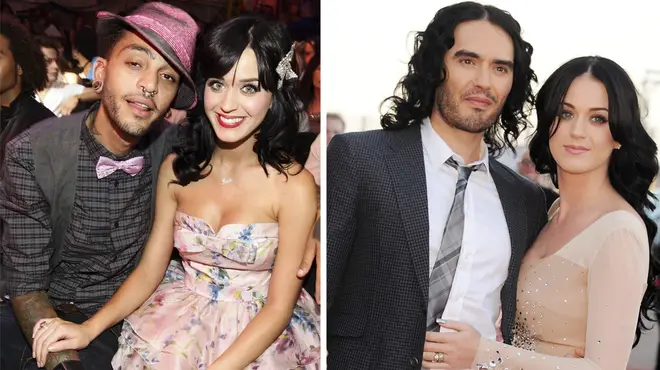 Who is Katy Perry having a baby with? How long has the 'Daisies' singer been with Orlando Bloom? Full exes list revealed as she confirms pregnancy.
Over the years Katy Perry has dated and even married some very famous faces including Diplo and John Mayer, and is now pregnant with her first baby with fiancé Orlando Bloom, who proposed to the 'Never Really Over' singer in 2019.
Here's a roundup of Katy's complete dating history including her ex-boyfriends, her short-lived marriage to Russell Brand, and everything in between.
Katy Perry Announces She's Pregnant With First Child In 'Never Worn White' Music Video
Travie McCoy
If you've been following Katy for a while now then you'll remember how loved up she was with Gym Class Heroes' lead singer, Travie McCoy. So much so, she starred in the video of their single 'Cupid's Chokehold'.
The two dated between 2007 and 2009 and it's said that 'Circle The Drain' is about their relationship. Travie revealed Katy ended things with him via email but admitted their demise was due to his drug use.
"She wasn't stupid. She knew when I was f**ked up," he said during an interview in 2012.
"I chose drugs over our relationship. As things started taking off for her, the more I started to doubt my role in her life. There were times I felt like a stepping ladder."
Russell Brand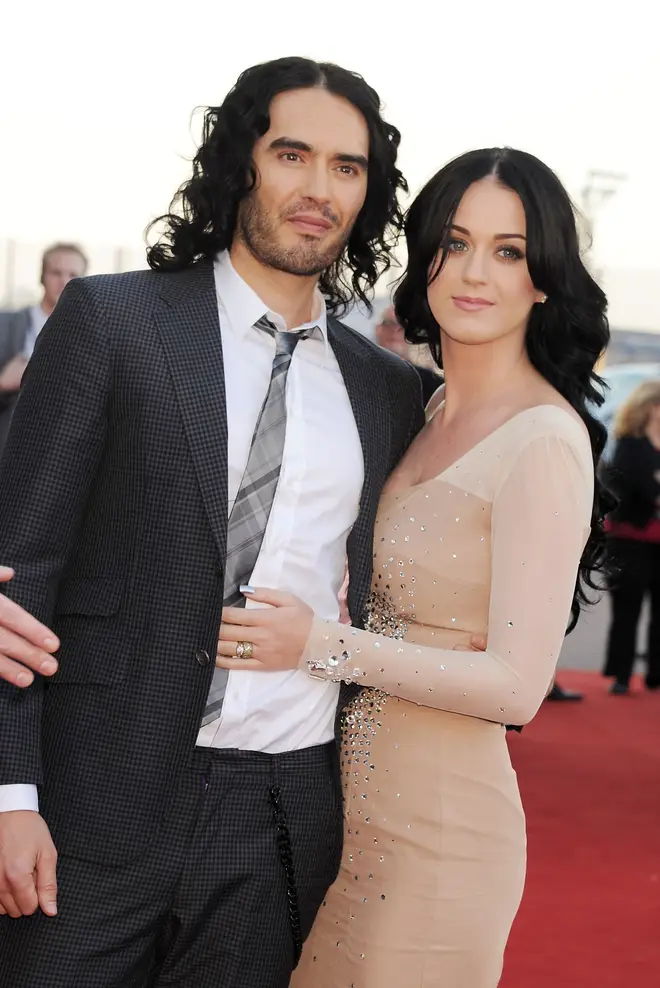 Russell Brand and Katy Perry began dating in 2009 after Katy filmed a cameo for his movie Get Him To The Greek in 2008. Less than a year later, the lovebirds had matching tattoos and were married, with an extravagant ceremony in India, riding elephants, in true showbiz style.
However, 14 months later the twosome parted ways after Russell filed for divorce in 2011, with Katy's raw heartbreak being documented in her film, Katy Perry: Part Of Me.
Katy also told Vogue in 2016: "Let's just say I haven't heard from him since he texted me saying he was divorcing me December 31, 2011."
The comedian has since removed his tatt and has been married to Laura Gallacher since 2017.
John Mayer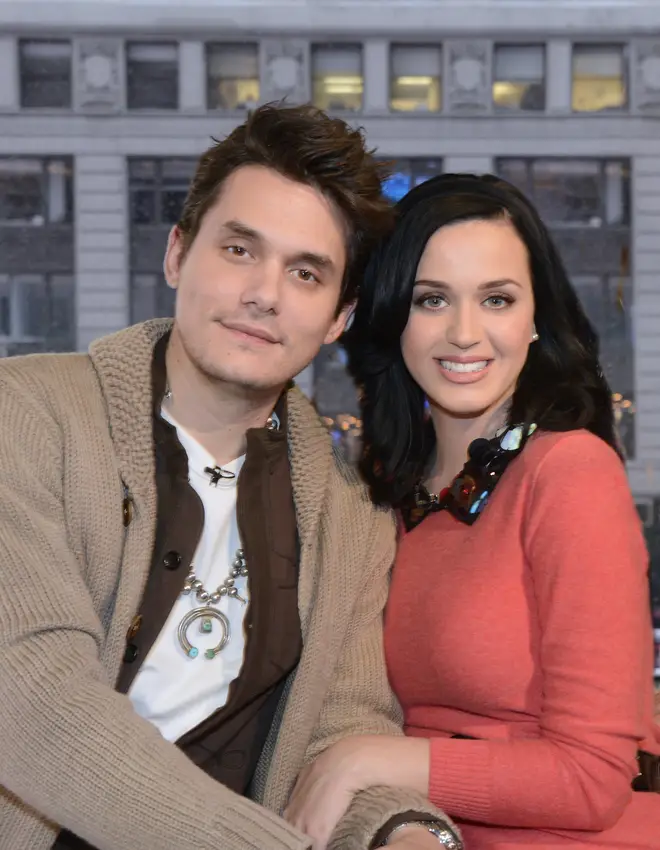 The singers dated on and off between 2012 and 2014 and although they didn't make the distance, they collaborated on the song 'Who You Love' for John's Paradise Valley album.
John, who is somewhat known for having dated a whole lot of women and breaking their hearts, including Taylor Swift and Jennifer Aniston, credits Katy as being his 'one relationship' and wrote 2017 song 'Still Feel Like Your Man' about her.
The pair seem to be amicable with one another, if if she has found someone else, something his lyrics didn't reveal him to be too keen on, which say "I know that you probably found yourself someone somewhere. But I do not really care."
Diplo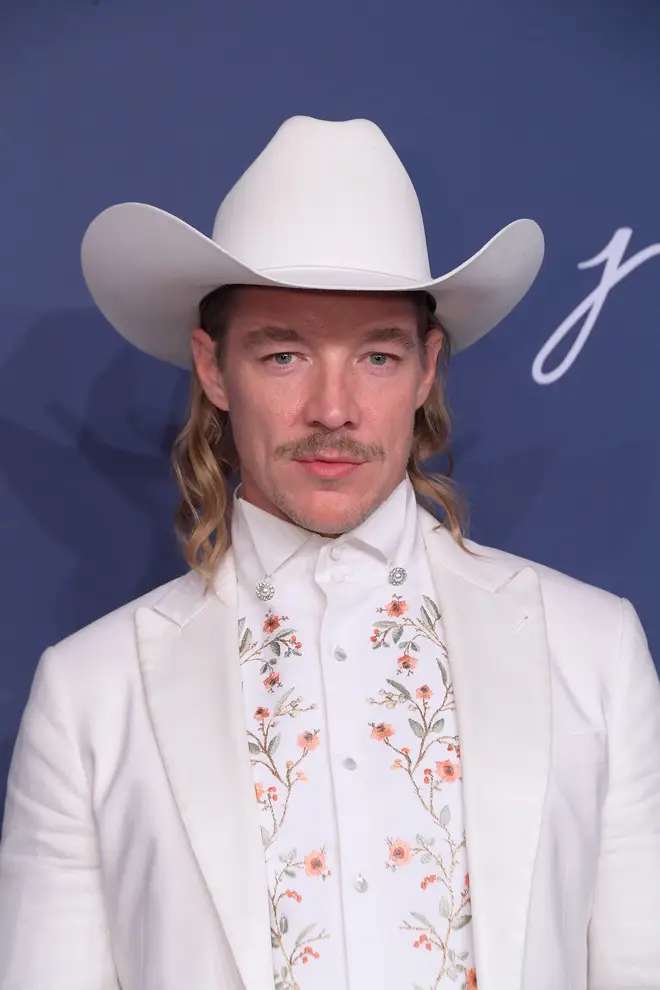 In April 2014 rumours circulated that the singer had moved onto DJ and producer, Diplo. They were seen spending time together at Coachella and the Amazing Spider-Man 2 premiere party.
When Katy aired her 24 hours Witness World Wide livestream to promote her album, she ranked her previous lovers, Orlando (before they rekindled), John Mayer and Diplo- putting the 'Get Free' DJ third. Ouch.
Diplo hit back, tweeting he 'won bronze in the sex Olympics', and then he 'didn't remember even having sex' with the 'Dark Horse' singer.
Orlando Bloom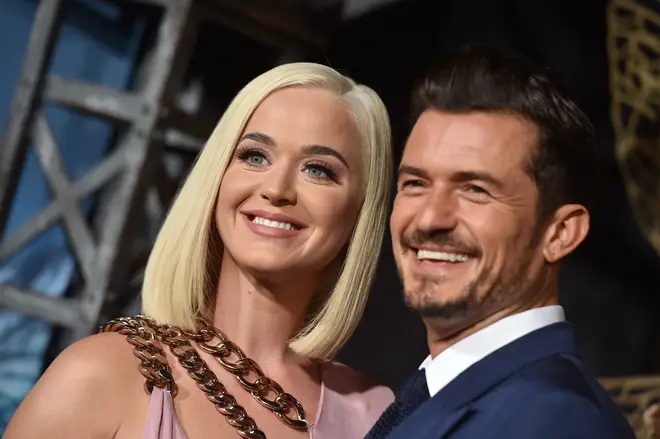 Katy is currently engaged to actor Orlando Bloom and they're expecting their first baby together!
They first got to know each other in January 2016 when they were pictured flirting at the Golden Globes, before embarking on and off relationship and finally getting engaged in February 2019.
The pop star announced she's pregnant with their first baby in the music video for 'Never Worn White'.
> Download Our Brand New App For All The Latest Katy Perry News