This Fan Theory Claims KiKi In Drake's 'In My Feelings' Is Kim Kardashian – And It's Very Convincing!
3 September 2018, 11:03 | Updated: 3 September 2018, 12:04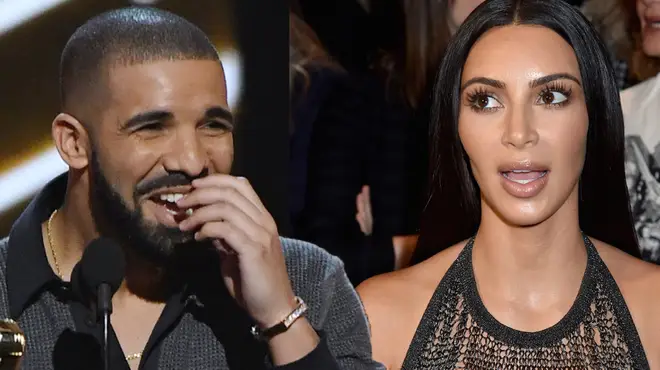 There's a LOT of evidence!
If you're anything like us, you'll have had the iconic lyric "KiKi do you love me?" from Drake's 'In My Feelings' stuck in your head for the past few months… but who is KiKi? Well, this fan theory reckons it's all about Kim Kardashian!
WATCH: Drake Changes His Lyrics Live On Stage To Slam Kanye West
A fan, Tyler Morrison, has compiled all the times Drake has allegedly alluded to Kim Kardashian in his lyrics following on from his falling out with Kanye West – including one lyric which describes his route to their house.
In one song, Drake sings "I crept down the block, Made a right, Cut the lights, Paid the price", accompanied by an aerial map of Kim and Kanye's house in the Hidden Hills in comparison to Drake's pad… and the directions definitely fit.
Fans of Keeping Up With The Kardashians will also be aware that Kim's nickname is KiKi and Khloe Kardashian's nickname is KoKo so...
As well as this compelling evidence, there are plenty more occasions where Drake could have alluded to Kim:
Well, well, well – we're keeping an eye on Kanye's response… this just got juicy!
> Grab Our App And We'll Spill The Beans On All Of The Latest Celebrity Beef...