WATCH: Ava Max Fangirls Over Kids Singing 'So Am I' As School Hymn
10 April 2019, 06:50
Ava Max caught up with Capital Breakfast with Roman Kemp to chat about the viral video she saw, where school children were singing her latest single.
Ava Max is such a star that she has Bebe Rexha asking her to be a part of her all-female, superstar collaboration (also including Dua Lipa and Rita Ora!)
The 'Sweet But Psycho' singer joined Capital Breakfast with Roman Kemp on FaceTime to chat about a viral video which circulated, seeing a group of school children singing 'So Am I'.
> Billie Eilish Explains How She Didn't Realise The Spice Girls Were A Real Band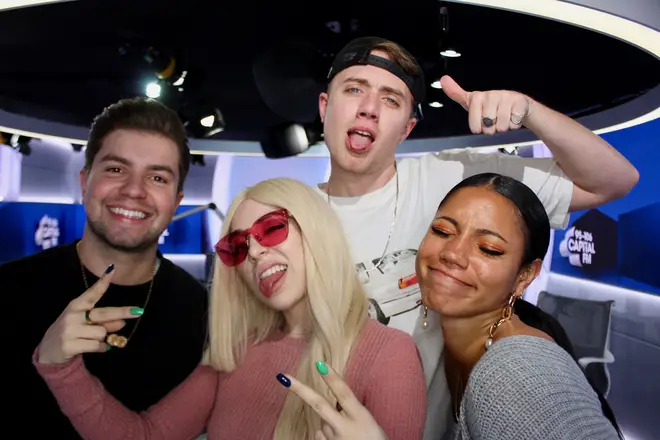 Speaking to Roman, Vick Hope and Sonny Jay, Ava said "I mean, I wish something like that was around when I was a kid...", while hearing the entire school sing her latest single in assembly.
Just know that if you wanna get a popstar's attention, be sure to sing their song at school. It's as easy as that, right?
> Capital Breakfast With Roman Kemp Caught Up With The Biggest Stars Over On Our App!