300 Jobs at Risk at Cammell Laird
12 October 2018, 17:42 | Updated: 12 October 2018, 17:45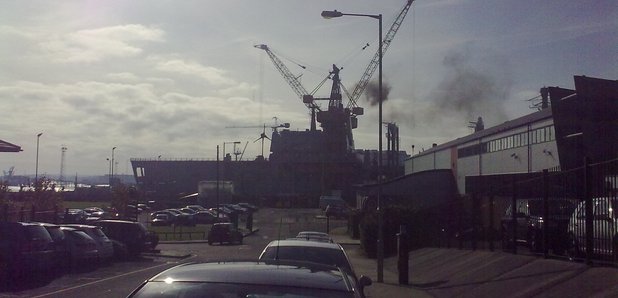 The Birkenhead-based company says it's cutting 291 jobs - nearly 40 per cent of the workforce - by March 2019.
The announcement comes the same week that the shipyard won two contracts worth more than £600 million, to maintain Royal Fleet Auxiliary ships.
The firm say they have peaks and troughs in their need for labour.
GMB will meet with members on October 15, before meeting with the company on October 18.
Albie McGuigan, GMB Organiser, said:
"This decision is outrageous - particularly coming so soon after the shipyard won those lucrative contracts.
"This number of job losses will cause devastation to the community.
"This is another kick in the teeth for the UK's proud shipbuilding tradition.
"If this Government wanted to help our nation's shipbuilders it would pledge to keep the £1 billion order for three new RFA's in the UK.