Major changes to student loans in Wales
22 November 2016, 17:16 | Updated: 22 November 2016, 17:34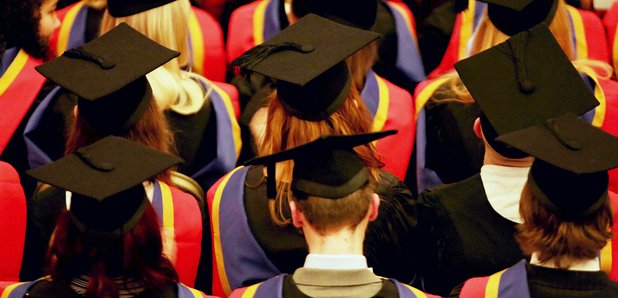 The Education Secretary Kirsty Williams has backed suggestions for a major overhaul of the student finance system in Wales.
Under the new plans Welsh students will each receive grants of at least £1,000 a year while studying at UK universities.
The shake-up of student finance will also see new means-tested grants and loans introduced for students from Wales going into higher education, the Welsh Government's education secretary Kirsty Williams said.
It follows the publication in September of an independent review by Professor Sir Ian Diamond, whose recommendations will be implemented with minor changes.
Under the plans, referred to as the Diamond package, the average Welsh student could receive £7,000 a year in maintenance grants.
It is estimated that around 70% will be eligible for some means-tested support, with about 35% being eligible for the maximum grant.
The top rate grant and loan support will be £8,100 for a student living away from home outside London and £10,125 for those in the capital.
Meanwhile, those from a household earning above £59,200 will only receive the universal £1,000 maintenance grant.
The payments, which will be made monthly, could begin for students starting university in September 2018, pending a consultation and approval from the Treasury.
Ms Williams said the new system would be "consistent, progressive and fair''.
"We are looking to introduce the most generous and progressive system anywhere in the UK. If you want to go to university, this system will allow you to do so'' she said.
"Academic ability should determine whether you go to university, not your social background.
"Students from Wales will be supported to meet their daily living costs; something they continually tell us puts them off going to university.
"I am clear that Wales needs a sustainable and progressive higher education funding settlement that supports students when they most need it, and, importantly, enables our universities to compete internationally.''