Severn Bridge tolls going up from 2017
2 December 2016, 10:06 | Updated: 2 December 2016, 15:54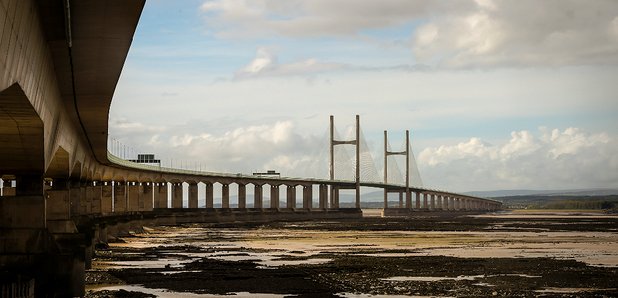 It's been confirmed the price of the Severn Bridge tolls will increase from 1st January 2017 to £6.70.
The price for car drivers will rise by 10p and by 20p for goods vehicles and buses.
Cars and Motor Caravans - £6.70

Small Goods Vehicles and Small Buses - £13.40

Heavy Goods Vehicles and Buses - £20.00
The operator of the Severn Bridge and Second Severn Crossing says the average increase will be 1.3 per cent.
The price rises are in line with the changes in recent years, but they will mean the tolls have increased by more than a third in the last decade.
A group of AMs recently called for the tolls to be scrapped entirely claiming they are holding back the Welsh economy.
Shadow Secretary of State for Wales Jo Stevens MP said: "With these higher toll costs about to hit people who are already having to tighten their belts, we now need absolute certainty from the UK government about what exactly is going to happen when the bridge comes into public ownership so that people can make plans to deal with it."
A DfT spokesperson said: "The government has announced its intention to halve the tolls on the River Severn Crossings. We will launch a consultation on the Severn Bridge and confirm further details in due course."