Man Fined £2,000 For Dumping Rubble Near Portsmouth
11 March 2014, 05:55 | Updated: 30 March 2016, 13:50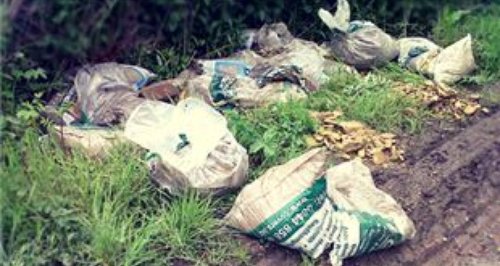 A man's been fined for illegally dumping construction waste in a country lane near Portsmouth.
Winchester City Council successfully prosecuted the fly-tipper caught dumping rubble in the Southwick area of the district. He received a fine of nearly £2,000 for the offence which includes the recovery of the costs of removing the waste.

23-year-old Lewis Field of Hillsley Road in Paulsgrove appeared at Fareham Magistrates' Court on 6 March and pleaded guilty to the offences.

The prosecution followed a tip-off from a member of the public who spotted the offence taking place and, after a joint investigation between the City Council and Hampshire Police, Mr Field was traced to his home address and interviewed.

The Southwick area suffers regular incidents of fly-tipping and is one of the areas included in the City Council's Operation 'Clean Sweep' which targets offenders and fly-tipping hotspots across the district.

Speaking after the outcome of the case, Cllr Jan Warwick, Portfolio Holder for Neighbourhoods & Environment, said:
"I am delighted and hope this demonstrates that the City Council will not tolerate this activity which not only wrecks the environment, but also costs the authority and Council Tax-payers money removing the waste.

"I would particularly like to thank our staff, Southwick Estate and Hampshire Police's Country Watch Team for their help in bringing this culprit to justice.
"Any other individuals contemplating such tipping in the future should be aware that we are closely monitoring our district, supported by partners such as Hampshire County Council's Countryside Service, and will have no hesitation in pursuing further prosecutions. We already have several other cases pending for which we fully expect a similar result."

Anyone who witnesses fly-tipping or wishes to report incidents should contact the City Council on 01962 840222.