Scots teen speaks about ripping up £58m lotto ticket
2 August 2018, 17:47 | Updated: 2 August 2018, 18:04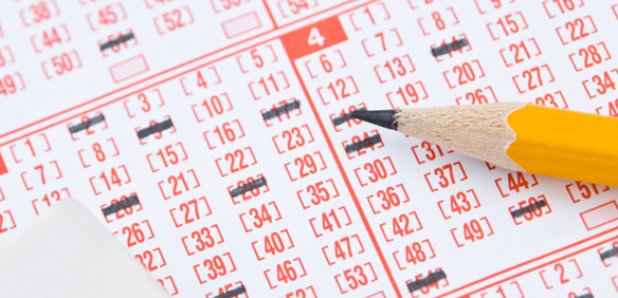 The shop assistant who ripped Fred Higgins's jackpot-winning lottery ticket in two has told of his amazement at the scale of the prize.
Sean Grant, 18, was working in the Scotmid store in Laurencekirk, Aberdeenshire, when the 67-year-old went in to check his EuroMillions ticket from mid-July.
Mr Grant initially ripped it up and binned it as he thought the ticket was not a big winner.
But he quickly retrieved it from the refuse when the lottery machine told him the prize was bigger than the shop could pay out. The jackpot eventually turned out to be £57,975,367.
Recalling the "honest mistake" with the ticket, the teenager said: "Mr Higgins came in with two lottery tickets. The first one wasn't a winner, so I just binned it.
"The second one was a winner but I didn't expect it to be that much, so I just ripped it and binned it because 99% of people don't want the ticket returned to them.
"I went back to the lottery machine and it said that it (the winning amount) was in excess of what we could pay, so I had to get the ticket out of the bin and return it to Mr Higgins.
"I apologised to him and said that he had to phone Camelot, that he'd won a decent amount of money - but I didn't expect it to be that much."
Mr Grant said he only found out on Wednesday that Mr Higgins and his wife Lesley had won almost £58 million.
"To hear it was £57 million was just amazing, and for a local couple, it's even better, he said."
"I just couldn't believe it, £57 million, I don't know what you'd do with that money, to be honest."
He told of his delight for the couple, saying: "I just want them to enjoy their winnings."
On his future dealings with lottery tickets in the shop, he joked: "I definitely won't be ripping them up."