Scotrail boss faces tough questions
8 October 2018, 15:05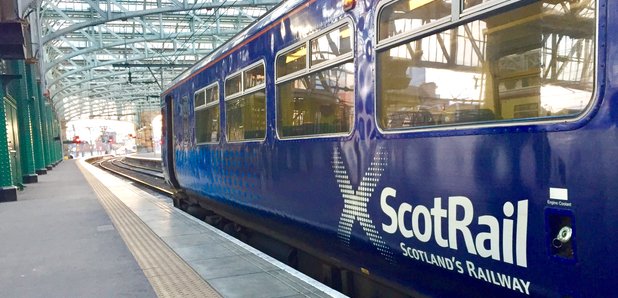 The boss of Scotrail faced questions on overcrowded trains being a health and safety "nightmare" at a fringe event at the SNP conference in Glasgow.
Alex Hynes said customers "don't care how old their trains are" when he was challenged on carriages on a new high-speed train roll-out being 40 years old.

An audience member from Aviemore claimed the railway to Inverness had been "forgotten about" and said the quality of the rolling stock is "appalling".
He questioned the age of the 26 refurbished high-speed intercity trains ScotRail is bringing in between Scotland's cities, including Inverness.
ScotRail Alliance managing director Alex Hynes said: "The carriages themselves are up to 40 years old but there is not much left on them
that are up to 40 years old.
"It's a bit like an airliner, where you change every component. They have been throughly refurbished.
"Customers don't care how old their trains are, they care is it comfortable and reliable."
He said Inverness had not been forgotten about as part of the project, which is expected to launch next week between Aberdeen and
Edinburgh before being rolled out over the coming months as the remainder of the trains arrive in Scotland.
He added the refurbished trains are "fantastic, customers will love it".
Mr Hynes faced further questions on the Highland line when another audience member questioned capacity on a recent journey from
Edinburgh to Inverness.
She said: "From a health and safety point of view it was an absolute nightmare. You couldn't get moving, people were sitting in the aisles
and if that is happening on a regular basis it's a bad result for the tourist industry as well."
Mr Hynes said: "People say 'why you don't put on more carriages?' That's because we don't have them."
He added the three-car diesel trains currently operating on the line are "simply not designed for journeys of that type".
He said: "The growth we're seeing particularly at weekends and particularly on a Sunday is huge.
"That's why this investment in the intercity carriages is so important because we provide which are actually designed for long distance
journeys with loads of space for luggage and we are replacing three-car diesel trains with four and five carriage intercity trains to get that
comfort up."
He said by the end of 2019 they plan a 25% increase on their existing 800 carriages.