Ministers from Holyrood and Westminster to hold key Brexit talks
30 November 2017, 08:10 | Updated: 30 November 2017, 08:17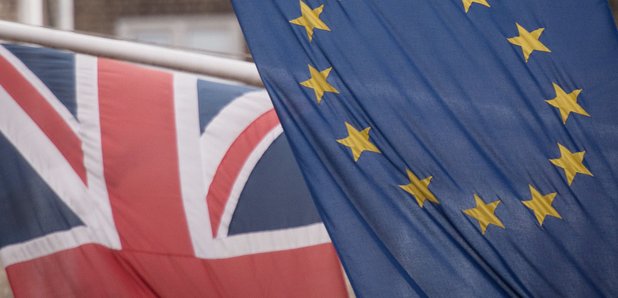 Senior ministers from the Scottish and UK governments will hold further talks over Brexit, as key legislation dealing with Britain's withdrawal from the European Union reaches a vital stage.
Amendments seeking to change the European Union (Withdrawal) Bill's impact on devolution are due to be debated by MPs in the Commons on Monday December 4.
Ahead of that, and with the Scottish and Welsh administrations still refusing to grant legislative consent to the Bill, First Secretary Damian Green will travel to Scotland for talks with Deputy First Minister John Swinney and Scottish Brexit Minister Mike Russell.
Ministers in both Edinburgh and Cardiff have previously branded the legislation a ''power grab'' as responsibilities for devolved areas would be returned from Brussels to London, so UK-wide frameworks in areas such as agriculture can be drawn up.
Control over these areas would only be given to the devolved administrations at a later stage.
Scottish Secretary David Mundell, who is also taking part in the talks in Edinburgh on Thursday afternoon, said he hoped to have "further constructive discussions with the Scottish Government today on how powers are repatriated from the EU to the UK".
He stressed: "As we leave the EU it is vital we do not create any new barriers to living and doing business within the UK. That means that we will need common frameworks in some areas, a principle both governments have already agreed.
"As I made clear when I gave evidence at Holyrood recently, we want to reach agreement on how we go forward. There will, without doubt, be a substantial increase in the powers of Holyrood at the end of this process.
"We have already agreed key principles, and today's meeting is an opportunity for us all to take a further step towards deciding how powers should be repatriated from Europe."
Speaking ahead of the meeting Mr Russell stated: "I look forward to welcoming the First Secretary of State and Scottish Secretary for what I hope will be constructive and fruitful talks."
He added: "We have made good progress of late on the issue of UK frameworks. Now we have to see proof of the UK Government's intentions to amend the EU Withdrawal Bill so that devolution is protected.
"In its current form the Scottish Government could not recommend that parliament gives legislative consent to the Bill. A successful outcome of these discussions requires both agreement on frameworks and amendments to the Bill.
"People in Scotland voted to stay in the EU and the Scottish Government opposes Brexit but we recognise the need for legislation to prepare for that eventuality."