Hopeful punters dreaming of a White Christmas
25 December 2017, 06:03 | Updated: 25 December 2017, 06:04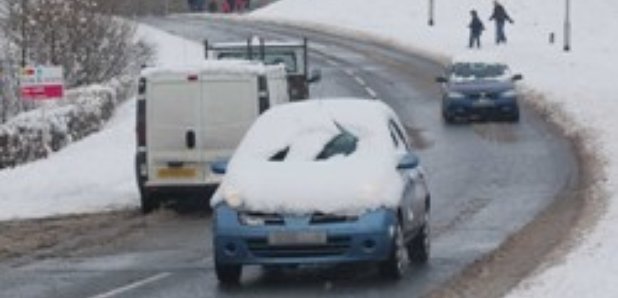 Despite forecasts of a balmy festive season there were still a surge in last minute bets from hopeful punters for snow on Christmas Day.
Over the weekend, bookmaker Coral saw an increase in customers having a flutter on a flurry of flakes on Monday morning in 13 of the UK's biggest cities.

Aberdeen had the shortest odds at 2-1 for snowfall, while Birmingham and Manchester are both on 6-1 with London trailing on 8-1.

A spokeswoman for the Met Office did not share their optimism, saying the chances of snowfall in London were "virtually nil".

Rural Scotland still has the highest chance of living the white Christmas dream, even if locals do not wake up to a blanket of snow.

The spokeswoman said: "It's quite likely that parts of Scotland, particularly the southern uplands and possibly the central hills above a couple of hundred metres or so will see some snow.

"It is most likely to fall through the afternoon and into the evening over Christmas Day.

"We will possibly see some snow in the hills and mountains of Wales and the north of England."

For years, Christmas was declared "white" if a single flake of snow was observed by a professional meteorologist falling on the roof of the London Weather Centre.

The Met Office has now broadened its definition to extend to other parts of the country, although the snow still has to be recorded by a professional.

Coral spokesman Harry Aitkenhead said: "It may be punters betting with their hearts rather than their heads but over the last few months we have taken a record number of bets on this year being a White Christmas.

"We will be paying out long into Boxing Day if snow does fall."

The Met Office has forecast a mild and breezy Christmas Day across most of the UK, with patchy drizzle over the hills and coasts.

Northern Ireland, western Scotland and parts of north-west England will see heavier and more persistent rain.