Funeral And Memorial Service For MND Campaigner Gordon Aikman
18 February 2017, 06:10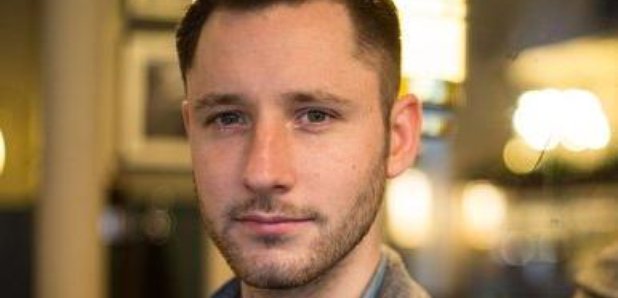 Motor neurone disease (MND) campaigner and patient Gordon Aikman will be remembered at two services in Edinburgh following his death.
Family and friends of the 31-year-old will remember him at a funeral service at Warriston Crematorium before going on to a memorial service in The Hub in the capital.

His husband - journalist Joe Pike - will lead tributes, with First Minister of Scotland Nicola Sturgeon, Scottish Labour leader Kezia Dugdale and former chancellor Alistair Darling, who led the pro-UK Better Together campaign in 2014, all due to pay their respects.

Mr Aikman was 29 and working as research director for Better Together when he was diagnosed with MND in 2014 and afterwards focused his efforts on combating the degenerative disease.

He formed the Gordon's Fightback campaign, successfully lobbying the First Minister to double the number of MND nurses and fund them through the NHS.

He also raised more than £500,000 for research to help find a cure for the terminal condition and was instrumental in the successful campaign to change the law so that people at risk of losing their voice as a result of a medical condition can access voice equipment on the NHS.

Mr Aikman, from Kirkcaldy in Fife, received a British Empire Medal in the Queen's Birthday Honours in 2015 and an honorary doctorate from the University of Edinburgh in the same year for his work to transform care for people with MND and his efforts to find a cure.

Speaking ahead of the service, Mr Pike said: ''Saying goodbye to Gordon is so painful.

''Today is also about saying thank you: celebrating everything he achieved. Remembering his energy and passion, but also his kindness, generosity and love of life.

''Even when he was dying, Gordon taught me and so many others how to live, to be true to ourselves, and to fight to make things that little bit better for those who follow.''

Instead of flowers, his family has asked that donations be made to GordonsFightback.com to help support efforts to fund a cure for MND.