Couple Scoops Almost 15m In Lottery
19 July 2016, 14:20 | Updated: 19 July 2016, 15:05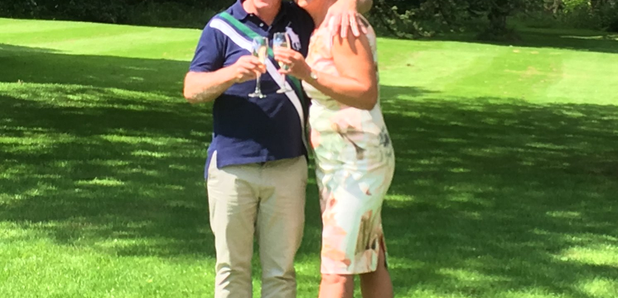 Alison and John Doherty, from Elderslie in Renfrewshire, realised they had won £14,671,343 in the Lotto draw on Saturday July 2 but headed off on a pre-booked family holiday to Florida the next day.
They hid their ticket and waited two weeks until they returned to have their win validated.
Mrs Doherty, 50, said: "My iPad was lying on the table so I decided I better check my ticket. When the first three numbers matched I actually thought 'Oh good I've won #25'. Then the fourth number matched, and the fifth.
"When I realised I had all six numbers, I couldn't believe it. I was screaming, lying on the floor, shaking like a leaf - just in complete shock.''
She then called her husband, 52, who has his own plumbing business, to come home from work and she broke the good news.
She added: "He made me get on the phone to Camelot straight away.
"Waiting for the winner adviser to call me back was the longest hour of my life.
"When they did I was screaming again when the phone rang.''
Rather than take the precious piece of paper abroad with them, Mrs Doherty decided to hide it at home.
She said: "I put the original ticket inside a hurricane lantern candle holder I have in my bedroom.
"I also made a photocopy and hid that in the box that John keeps his work boots in, just in case. I wasn't taking any chances.''
The Formula 1 fans now hope to be able to take in a Grand Prix, and are also planning to buy a new house.
They bought their ticket from the Nisa store on Main Street, Elderslie, with the winning numbers: 3, 9, 16, 19, 24 and 43.
The couple are Scotland's latest Lottery millionaires after John Bowman, from Forfar in Angus, won #10.3 million in April.
He initially thought he had won £10,000 and said he was ''gobsmacked'' when he realised he had won 1,000 times that amount.
Earlier in the year, David and Carol Martin, from Hawick in the Scottish Borders, claimed half of a historic £66 million jackpot.