Bonfire Night Attack Leaves Police Officer With Serious Burns
6 November 2017, 16:25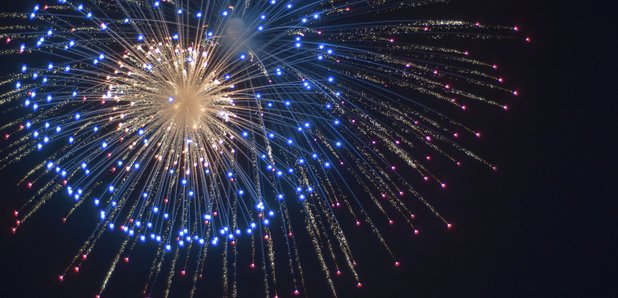 Police have joined fire chiefs in condemning attacks on emergency services on Guy Fawkes Night after an officer was injured by a firework.
The female police officer's injuries are described as serious but not life-threatening following the incident in the Muirhouse area of Edinburgh on Sunday night.
She was responding to a call about fireworks being set off with "disregard for public safety" when she suffered burns.
Police Scotland said there were a number of similar fireworks incidents in Muirhouse and Craigentinny with damage also reported to a number of cars.
Four teenagers have been charged over incidents around Craigentinny and officers are appealing for any further information.
Superintendent Mandy Paterson said: "My thoughts are with the officer who was injured last night. She has worked in the Muirhouse area for a number of years.
"Her injuries are fortunately not life-threatening but are serious. As always, we had additional officers on duty to deal with any additional firework or bonfire-related incidents over the last week and sadly, the behaviour of a few individuals has undermined what should be an enjoyable time for our communities.
"As we now look to return these areas of the city to normality, I would urge anyone with information about the incidents in Muirhouse and Craigentinny to please come forward.
"Undoubtedly, local communities will know who is responsible and I urge them to share this with us to assist our investigations. Four people, aged between 14 and 17, have already been charged with offences in relation the incidents around Craigentinny.
"Any further details can be passed to officers at Drylaw and Craigmillar Police Stations by calling 101 or anonymously through the charity Crimestoppers on 0800 555 111.
"My officers are proud to serve their communities and I know that our communities across the city are also proud of where they live and work.
"I want to assure them all that we will continue to work together to support them. We will provide updates on our investigation when we can."
Earlier, the Scottish Fire and Rescue Service (SFRS) said crews responded to around 330 incidents involving bonfires between 5pm and 10pm on November 5, while control rooms dealt with more than 800 calls about them.
Firefighters had missiles and fireworks thrown at them at 11 of the incidents as they worked to keep people safe.
Assistant Chief Officer Lewis Ramsay, SFRS director of response and resilience, said they would work to track down the culprits and pass the information to police.
He said: "Attacks on emergency responders are completely unacceptable and I am sure the public would be outraged by incidents where their firefighters have been targeted while working to protect people and property.
"This type of behaviour not only prevents our crews from bringing any emergency to a safe and swift conclusion but it can impact on our emergency service colleagues including the police when they have to escort us at the scene. This cannot be condoned.
"The communities of Scotland are all fantastic and they appreciate greatly the work of the fire service, and we would urge the majority of law-abiding residents to alert the police to any such reckless activity.
"We will also work to identify those responsible and we will pass that intelligence to our police partners which can result in a variety of consequences - and potentially affect future employment prospects."