Bailey Gwynne Stabbing 'Potentially Avoidable'
11 October 2016, 16:22 | Updated: 11 October 2016, 16:39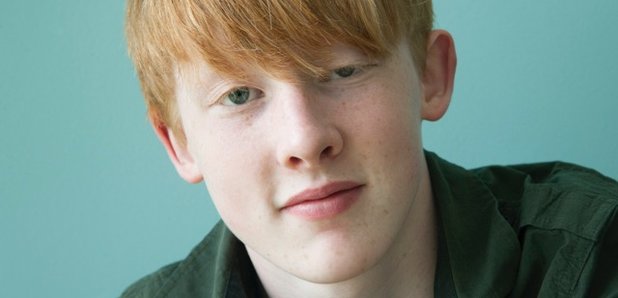 A fatal stabbing at an Aberdeen school might have been avoided if teachers had been alerted the killer carried weapons, an independent review has concluded.
Child protection expert Andrew Lowe, who led the probe into the death of schoolboy Bailey Gwynne, has called for a change in the law to allow senior school staff to be given more powers to search pupils.
Bailey, 16, died after being stabbed at Cults Academy during the lunch hour on October 28 last year.
His killer, a 16-year-old youth who cannot be named due to his age, was locked up for nine years in April after a jury found him guilty of culpable homicide and carrying weapons.
A trial at the High Court in Aberdeen heard the stabbing occurred following an argument over a biscuit.
In his review, Mr Lowe concluded: ''This was an unplanned, spontaneous conflict that emerged rapidly out of unexceptional banter. It is not considered that it could have been predicted or averted on the day.``
But he added: ''The course of the conflict was fatally altered by the possession of a bladed weapon by one of the boys.
''This was potentially predictable and avoidable if those who knew Child A carried weapons in school had reported it to staff.''
Mr Lowe said ''several children'' had been aware the youngster carried weapons.
''I don't know whether they didn't feel able or whether they didn't feel it necessary," he said. ''This wasn't a boy who they perceived to be violent or conducting risky behaviour. This was a quiet boy and his motivation for carrying weapons was understood by some of these boys as just a form of bravado.''
He pressed the need for processes to allow pupils to share any knowledge of weapons safely with school staff.
He said: ''We know as adults how we are nervous about disclosing information, clyping on friends, particularly if we don't think that friend has malign intent but is just showing off a little bit.
''We can't afford to have that belief in our children and in our schools, we must be vigilant and they must be vigilant.''
Currently in Scottish schools, pupils have to give their consent to be searched, with police notified if consent is withheld and a child or young person is suspected of carrying a weapon.
Mr Lowe said he does not think the law as it stands gives sufficient support to teachers in such circumstances.
''Establishing consent (to be searched) in these circumstances can be difficult, it isn't always forthcoming, there is a duty of care to the other pupils in the class, there is an expectation to keep everyone safe, there is an expectation that they deal with many things, and frankly the law doesn't support that.''
But he said he does not believe bouncers or metal detectors at the school gates is the answer.
Instead, the 17,000-word report recommends that the Scottish Government considers amending the law in relation to searching pupils and also looks at legislation covering the purchasing of weapons online.
The trial heard the knife used in the stabbing had been bought online, without the killer having to prove his age.
Among the other recommendations is a call for individual risk assessments for anyone ''known or suspected to carry offensive weapons'', and ''age appropriate'' training for P7, S1 and S5 pupils on knife crime.
Mr Lowe said the review had considered an incident in 2007 which Child A was involved in when he was aged eight, but concluded that had ''marginal significance'' in relation to later events.
It also acknowledges that on one occasion before the fatal stabbing, the school's headteacher was alerted that the boy was carrying a weapon on a bus - but after a search nothing was found and Mr Lowe found she had acted ''swiftly and appropriately''.
Police Scotland Chief Superintendent Campbell Thomson said that since November 2015 to the end of August, there had been 15 reports of knives in schools in Aberdeen, each of which had been ``robustly'' investigated.
Mr Lowe said he is frustrated that the full review report has not yet been published due to legal and data protection issues.
Angela Scott, chief executive of Aberdeen City Council, insisted it would be published once all the proper permissions had been sought from those who took part in the review.