90 Shops No Longer Selling 'Legal Highs'
26 August 2016, 07:11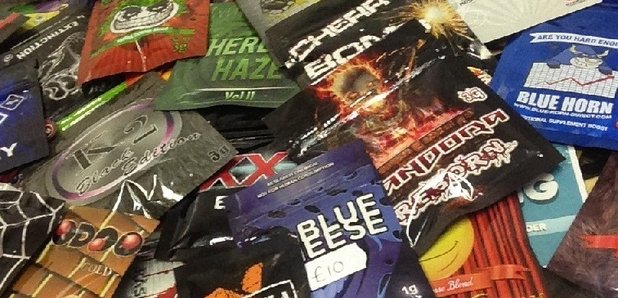 More than 90 retailers in Scotland have stopped peddling the drugs formerly known as "legal highs'' since a blanket ban on the substances came into force.

The shops are among hundreds across the UK which have either been closed or are no longer selling the potentially dangerous new psychoactive substances (NPS), the Home Office said.
A blanket ban on so-called legal highs came into force exactly three months ago, on May 26 this year.
Offenders can face up to seven years in prison under the Psychoactive Substances Act, which criminalises the production, distribution, sale and supply of the drugs.
Police said more than 90 retailers in Scotland involved or suspected of involvement in the sale of NPS were not found to be selling the substances after the ban came into force.
Across the UK overall, 308 shops are no longer selling the drugs, and 24 "headshops'' - premises selling NPS as one of the mainstays of their business - have closed down altogether, figures showed.
Deputy Chief Constable Ruaraidh Nicolson said: "Police Scotland has been monitoring the sale and supply of new psychoactive substances since 2013 and identified over 90 retailers who were involved or suspected to be involved in the sale of NPS across Scotland.
"All were visited a week prior to the legislation taking effect to serve an educational letter and five premises across Scotland were found to be openly selling NPS.
"A week after the legislation was introduced, the same retailers were visited once again and none were found to be openly selling NPS.''
Newsagents and even furniture shops were among the premises which had previously been selling the substances, police said.
Official figures out earlier this month showed that in 2015 there were 74 deaths in which so-called legal highs were implicated, with three believed to have been caused by NPS alone.
UK safeguarding minister Sarah Newton said: "These dangerous drugs have already cost far too many Scottish lives.
"I am delighted to see so many retailers denied the chance to profit from this reckless trade.
"The Psychoactive Substances Act is sending out a clear message - this Government will take whatever action is necessary to keep our families and communities safe. These drugs are not legal, they are not safe and we will not allow them to be sold in this country.''
The National Crime Agency had taken action to shut down websites found to be in breach of the ban, and was working with international partners to address sites based overseas, the Home Office said.
Mr Nicolson added: "The introduction of the Psychoactive Substances Act 2016 has been a strong addition to our legislative powers enabling us to further address the threat and harm new psychoactive substances pose to our communities.''