Trust Set Up In Memory Of South Shields Couple
20 October 2017, 16:10 | Updated: 20 October 2017, 16:17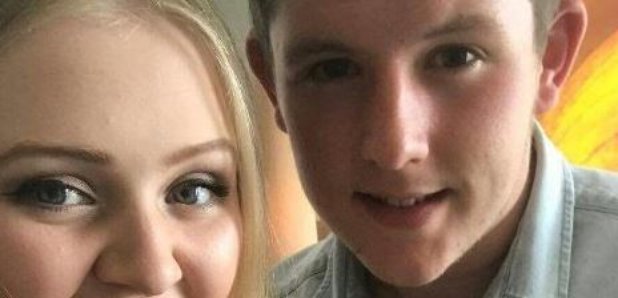 The mums of a teenage couple from South Shields, who were among 22 people killed in the terror attack at Manchester Arena, hope to inspire local youngsters through a Trust set up in their memory.
Childhood sweethearts Chloe Rutherford and Liam Curry, who were 17 and 19 respectively, were enjoying an evening away at an Ariana Grande concert in May, when a suicide bomber detonated an explosive as crowds made their way home.

The young couple were laid to rest at a joint funeral at St Hilda's Church in their hometown in June.

They were among five people from the North East to lose their lives in the attack.

Five months on, Chloe and Liam's families have now set up a Trust to inspire other young people from the local area to follow their dreams.

On its Facebook page, which already has more than 4,000 likes, the Chloe and Liam Together Forever Trust's mission statement says it is "to inspire and support others to achieve and reach their full potential through the love of sport and performance."

Liam was a keen cricketer, while his girlfriend Chloe enjoyed singing in her spare time.

Lisa, Chloe's mum, exclusively told Capital:
"We know that our kids were lovely, beautiful children."

"The biggest thing for us once we were able to come home was to say 'thank you' and we want everyone to know we really do appreciate all of the love and support."

"What we've decided to do is set up the Trust and the idea of that is to help people with performance and sport, so both of the kids are being honoured and to help with potential, which they've had taken away."

"If I'm to remember Liam and Chloe at my house then it's the smiling and the laughing."

"Since this happened we are now one family – we are family forever."

In her first interview since the attack Caroline, Liam's mum, said:
"They loved what they did, in performance and sport, and we felt they had so much potential that's been snatched away from them."

"If we can help one person to get to the top, we didn't get the opportunity to see our kids do that but if we've helped somebody else's children to do that – that's the ultimate for the Trust."
You can read more about the Chloe and Liam Together Forever Trust here.