Murder Investigation In County Durham Village
20 December 2016, 11:01 | Updated: 21 December 2016, 07:55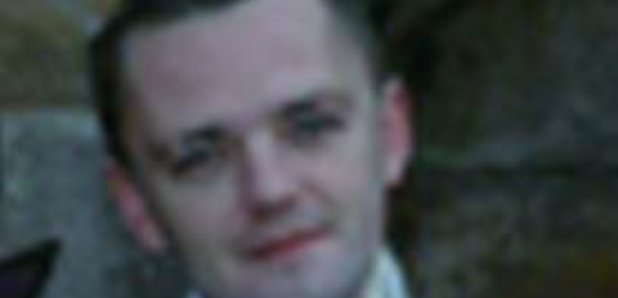 A 18-year-old's due in court - charged with a murdering a County Durham dad in a "prolonged and vicious" attack - in his own home.
Mark Shaw's body was found on Saturday - in Grange Villa, near Chester-le-Street.
Keiran Adey will appear at Peterlee Magistrates later.
Five other people have been arrested in connection with the case, although a 25-year-old man was later released without charge.
UPDATE: 20th December, 11:02
Late last night and early this morning they arrested a 22-year-old man from Stanley on suspicion of murder, and an 18-year-old woman from Grange Villa on suspicion of assisting an offender.
The man remains in custody and will be questioned later today. The woman has been released on police bail until the end of February.
This brings the total number of arrests to six, one of whom, a 25-year-old man has been released no further action.
One man, aged 18 remains in custody on suspicion of murder while the other two – a man aged 19, and a woman aged 19 – have been released on police bail until the end of February pending further enquiries.
Det Supt Adrian Green said; "The search teams will be at work in the Grange Villa area throughout today and indeed for much of the week. We are carrying out extensive work to recover forensic and other evidence as part of this investigation.
"Unless there is a significant development, I do not expect to make further arrests in connection with this case.
"As you can expect Mark's family are distraught by what has happened. We are keeping them up to date with every key stage of our investigation and we have two very experienced detectives working as family liaison officers."
Mark's body was found in one of the bedrooms of his house in Pine Street, Grange Villa on Saturday evening. He died from a stab wound but had also been subjected to a severe and prolonged assault, which detectives believe probably started late on the Friday night or early Saturday morning.
Anyone with information is urged to ring police on 101 or Crimestoppers, 0800 555111.

UPDATE: 19th December 2016
A man found murdered after he was tied up in his home had been subjected to a "prolonged and sustained attack'', the detective leading the inquiry said.
Mark Shaw, 29, was found in an upstairs bedroom at his house in Grange Villa near Chester-le-Street, County Durham.
An online fund to raise £500 towards his funeral has already reached more than double that amount to help his family pay for the service.
A post-mortem examination found that Mr Shaw, known locally as Sharky, died from a single stab wound, but he also sustained multiple injuries to his head and body consistent with a severe assault.
Detective Superintendent Adrian Green said: "The victim was subjected to what was a prolonged and vicious attack which lasted a considerable length of time.
"We believe this may have started in the house late on Friday night or into the early hours of Saturday, so I am appealing for anyone who may have heard sounds of a disturbance at those times to come forward.
"However, no alarm was raised until that evening when a local beat officer was made aware there might be someone at risk in the premises.
"I am also keen to hear from anyone who might have witnessed people going into or out of number 47 at various times during Saturday, 17th December.''
Locals have been told to expect more police activity in the area, including the grassed area known as the Dene.
Mr Green said: "I would be interested to hear from anyone who may have seen suspicious activity in that area, for example a fire being set.''
Over 60 detectives, crime scene investigators, uniformed officers and other staff are working on the investigation.
Two men and a woman have been arrested on suspicion of murder and another man was held on suspicion of assisting an offender.
Anyone with information should call 101.