Billingham Mam Says Government Failure Over Cyber-Safety Cost Son His Life
2 February 2018, 07:31 | Updated: 2 February 2018, 07:56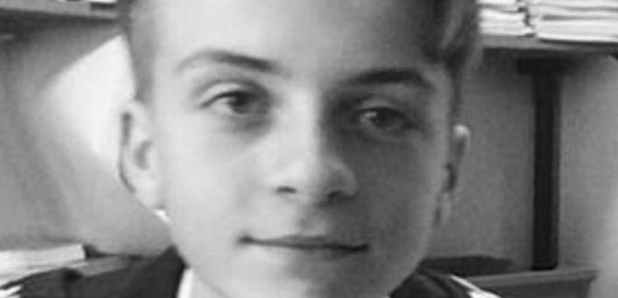 A mam from Billingham has told Capital the Government's failure to improve cyber-safety cost her son his life.
Arin Lyth took his own life, aged just 13, in January of last year - after being relentlessly bullied on Snapchat, Instagram and Facebook.
His mother, Lizzy, says she's furious - after the NSPCC have revealed the Government failed to act on recommendations to improve online safety - 10 years ago.
Lizzy Lyth said: "If they'd done it ten years ago, my son might be here today... the bullying wouldn't have happened the way it did.
"I need something done about it, because too many young people are taking their own lives, and the bullying is happening through social media."
She says the ordeal for her family is far from over, adding that her nieces are now the targets of bullies:
"They're telling her to kill herself like Arin did,"
"We need to make people aware that something needs to be done about social media,"
"You can make up a fake account and target people."
Government "Dragging Its Feet"
The "Safer Children in a Digital World" review was commissioned by then-prime minister Gordon Brown to look into how young people use the internet and play video games.
But the NSPCC says the Government has dragged its feet in implementing many recommendations.
The charity warns two crucial ones are yet to be brought in - ensuring online safety features heavily in school curriculums and encouraging schools to offer family learning courses in ICT and e-safety.
And, when the initial recommendations were made, Instagram, Snapchat and Whatsapp did not exist - the three are now some of the most popular social media apps.
Professor Tanya Byron, NSPCC trustee and clinical psychologist, said: "The Government said they want the UK to be the safest place for children to be online.
"Yet only now are they starting to play catch-up on recommendations I made 10 years ago, while other recommendations have been ignored entirely.
A spokesperson for the Department of Digital, Culture, Media and Sport, which is behind the strategy, said: "We are clear that social media companies must go further and faster in reducing the risks their platforms pose, particularly to children, and we are considering all options to make this happen - including changes to the law where necessary.
"Making the UK the safest place in the world to be online is a top priority and we are working with industry, schools and parents to make sure there are robust protections in place."