Terror survivors failed on mental health
21 November 2018, 06:06 | Updated: 21 November 2018, 06:08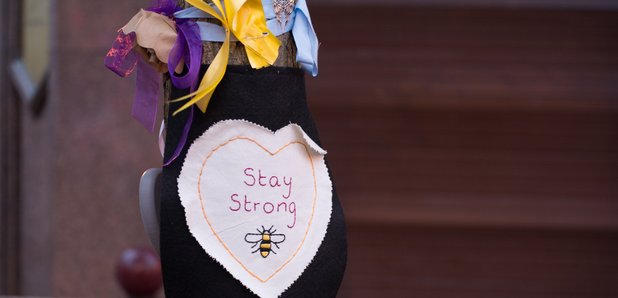 People affected by terrorism are being let down amid a "profound crisis" in mental health services, campaigners claim.
Survivors of attacks have been forced to pay for their own treatment or wait months for an appointment, according to a report.
The paper - to be published by Survivors Against Terror on Wednesday - is based on a survey carried out to assess the support offered in the wake of terrorist atrocities.
The 271 respondents included people who were injured in or witness to attacks and relatives of victims who were killed or injured.
Incidents covered ranged from the 1980s to last year and included attacks in the UK and overseas.
The report said: "While there is much that is encouraging in the data, the survey also reveals major gaps in service provision that require urgent attention. Chief among these is the lack of adequate mental health provision."
Three quarters (76%) of those surveyed said mental health services require improvement.
One respondent said: "Mental health services are diabolical here, I still have not seen a psychologist 14 months after the event."
Ruth Murrell, who was injured in the Manchester attack last year, said: "The physical injuries were serious, but the mental side was very much harder to deal with.
"I was told a referral to mental health services would have a waiting time of 9-12 months for an initial appointment. I couldn't cope.
"There was a period when I couldn't sleep, couldn't eat and was vomiting constantly.
"I had to find my own specialists and go private, at £85 an hour, to get the support I desperately needed."
The research identified a "profound crisis in mental health services", according to Survivors Against Terror, while its chairwoman Charlotte Dixon Sutcliffe said the survey unearthed "shocking" stories that "seem increasingly like the norm".
She added: "Governments promise survivors they will be looked after but this survey shows that when it comes to mental health services they are being routinely let down."
Away from mental health services, the picture was more positive.
Most services were rated by 80% of respondents as good, very good or exceptional.
Three in five (60%) described support from paramedics as very good or exceptional, with a similar percentage (59%) scoring the police in one of the top two brackets.
NHS hospital care was rated as very good or exceptional by an even higher proportion of participants, at 80%.
Survivors Against Terror was set up earlier this year with the aim of helping tackle terrorism more effectively and ensuring victims and their families get the support they need.
Survivors of terror attacks will take a copy of the report and an open letter to Downing Street on Wednesday.
A Government spokesman said: "Those affected by terrorist attacks rightly expect effective, comprehensive assistance.
"The report found that in many areas survivors rate the support they receive highly, but there is clearly more to do.
"Following the attack in Manchester, we provided funding for specialist mental health support in the city and the Government's Victims of Terrorism Unit will continue to ensure the support for those affected by attacks both at home and abroad is swift and coordinated.
"We will continue to learn from the experiences of victims and look forward to working with Survivors Against Terror to inform our work."