New cancer treatment is 'game changer'
5 October 2018, 06:13 | Updated: 5 October 2018, 06:14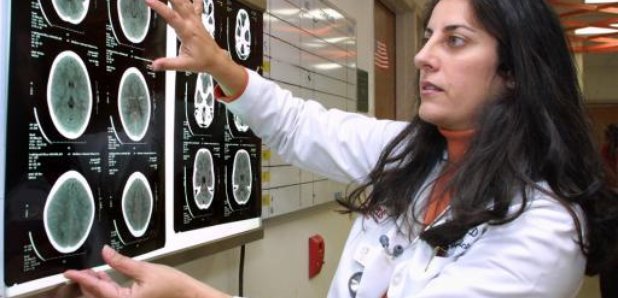 NHS patients in Manchester with a form of cancer will have access to a "game-changing" new treatment, it has been announced.
A deal between NHS England and manufacturer Gilead Sciences means up to 200 adults per year will be able to receive CAR-T therapy axicabtagene ciloleucel.
The treatment, also known as Yescarta, offers new hope to patients with a type of lymphoma who have run out of other options and may have just months left to live.
Last month, a separate deal was secured to make a form of CAR-T therapy available to children and young people with a rare type of leukaemia.
CAR-T therapy, described as "one of the most promising new treatments in a generation for lymphoma and leukaemia", is a personalised treatment that reprogrammes immune system cells to target the cancer.
Clinical trials suggest the treatment, which would normally cost nearly £300,000 per person, could potentially cure around 40% of patients, according to NHS England.
Yescarta is licensed to treat adult patients with diffuse large B-cell lymphoma and primary mediastinal B-cell lymphoma who have had two unsuccessful chemotherapy treatments.
Simon Stevens, chief executive of NHS England, said: "Thanks to investment in game-changing techniques like CAR-T, the NHS is at the forefront of providing a new wave of personalised treatments that are individually tailored to patients.
"CAR-T cell therapy is one of the most promising new treatments in a generation for lymphoma and leukaemia, and NHS patients will now be among the first in the world to benefit.
"The NHS has world-leading clinicians, researchers and scientists, and today's announcement is proof-positive that we are open to constructive and flexible partnerships with industry that rapidly bring life sciences innovation to NHS patients in a way that is also fair to British taxpayers."
CAR-T therapy was previously only available to patients in Europe through clinical trials.
Hilary Hutton-Squire, general manager for Gilead Sciences in the UK and Ireland, said: "This is an important day for patients with lymphoma who may have run out of effective treatment options leaving them just months to live.
"We are delighted to have been able to reach an agreement by working closely with NHS England and the National Institute for Health and Care Excellence, which allows us to bring this new generation of personalised cancer treatment to patients."
Dr Alasdair Rankin, director of research and patient experience at charity Bloodwise, said: "It's admirable that the NHS has worked to make this pioneering treatment available so quickly, giving hope to hundreds of patients and their families.
"It is likely that we are only beginning to see the benefits that CAR-T therapy can bring.
"Treatments will continue to improve and become more effective over the coming decade and will benefit patients with other types of cancer."
Hospitals in Birmingham, Bristol, Manchester, London and Newcastle are preparing to provide CAR-T therapy in the future.