Paul Gascoigne Charged With Sexual Assault
19 November 2018, 14:32 | Updated: 19 November 2018, 15:31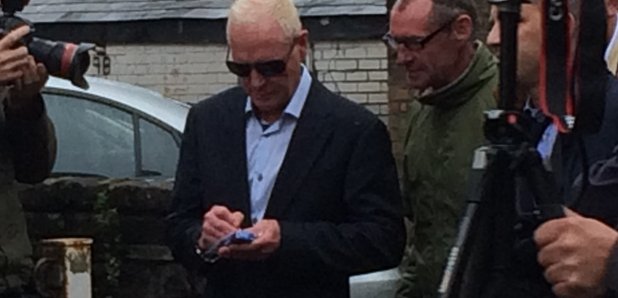 The former England footballer who is living in Leicester will appear in court next month.
Former England footballer Paul Gascoigne has been charged with sexually assaulting a woman on board a train.
The 51-year-old who is now living in the East Midlands was arrested at Durham station on August 20 and on Monday British Transport Police (BTP) confirmed that he had been charged with one count of sexual assault by touching.
Gascoigne took to Twitter to protest his innocence, saying he had stepped in to comfort a woman after she was called "a fat cow". Two of his tweets regarding the case were deleted minutes later.
A spokeswoman for BTP said: "A man is due to appear in court next month charged in connection with the sexual assault of a woman on board a train from York to Durham.
"Paul Gascoigne, of Amy Street, Leicester, was charged via postal requisition with one count of sexual assault by touching, contrary to Section 3 of the Sexual Offences Act 2003.
"The charge relates to an incident on board a train on August 20 this year."
He will appear at Newton Aycliffe Magistrates' Court on December 11.
Writing on Twitter, Gascoigne said: "Hi as u know ive been charged with a sexual assault from 4 mths ago plus the police who charged me asked me for selfies & an autograph? Why if I did wrong ok I'm sticking up 4 myself my manager SHANE said say nothing leave it 2 the lawyers no I'm my own lawyer I did f*** all wrong."
He went on: "I'm so pleased it's eventually come out the truth is I sat on the train with my nephews & I heard some1 call a girl in front of me a fat cow so I got upset & sat next 2 her & said don't worry sweetheart your beautiful inside & out i pecked her & said it's ok I was called fat yrs ago."
"my niece & nephew who were hospitalised because they were called fat at school & refused 2 eat,I was called fat it's ok I'm just sad about it as I respect all women I've a MAM 2 sisters 2 nieces a daughter so why assault x just so pleased that everyone I know they no it not true."