Nottinghamshire Man Jailed For Helping Jihadi Fighter
10 February 2016, 20:09 | Updated: 30 March 2016, 13:50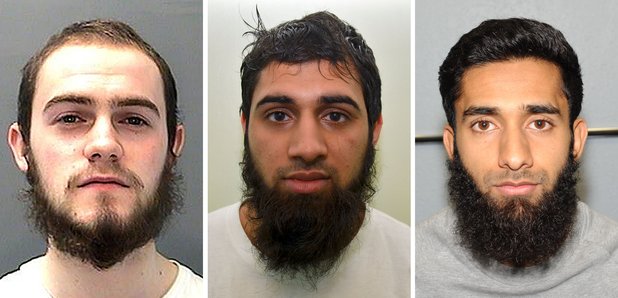 A Nottinghamshire man's been sentenced to 6 years for his part in a plan to get a 17-year-old to join the so-called Islamic State in Syria.
Adeel Ulhaq from Sutton-in-Ashfield was part of an online network involved in recruiting fighters to Islamic State.
The 21-year-old has been found guilty of preparing for acts of terrorism. He was part of a group made up of Kristen Brekke and Forhad Rahman, who had worked together to get 17-year-old Aseel Muthana to join IS fighters in Syria. The teenager wanted to follow in his older brother's footsteps, who was already fighting in Syria.
The court heard that all three defendants played different roles in helping Muthana reach Syria and all but Brekke expressed a desire to follow suit.
Rahman was key in funding Muthana's trip, Ulhaq had good contacts in Syria and gave practical advice while Brekke helped purchase kit and let the teenager use his computer.
Jailing them, Judge Rebecca Poulet QC said: "These acts of preparation were clear and determined and in my judgment they suggested certainly you, Rahman and Ulhaq, were waiting in the wings to assist anyone ready to travel to Syria.''

She handed Brekke four-and-a-half years in jail, saying he had acted out of "misguided friendship''.

Rahman and Ulhaq were sentenced to five years for the preparation of terrorist acts, with Ulhaq receiving a further 12 months for terrorism funding.
Aseel Muthana left home in Cardiff when he was 17 to go and join the Islamic State group two years ago, and hasn't returned.