Investigation opens after inmate dies at Nottingham Prison
15 October 2018, 06:05 | Updated: 15 October 2018, 06:13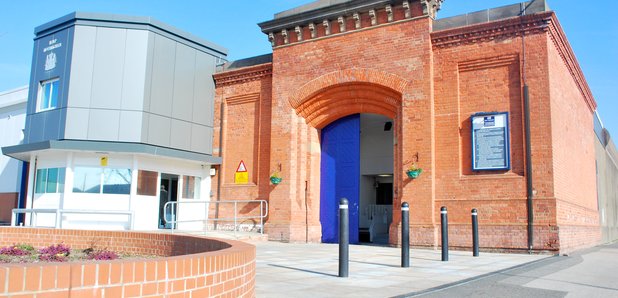 An inmate has died at Nottingham prison just months after being criticised by authorities for its "tragic and appalling" death rate.
Robert Frejus, 29, died on Tuesday at HMP Nottingham, said the Ministry of Justice (MoJ).
The cause of death is not yet known, but the prison ombudsman is due to open an independent investigation.
The Category B facility was the subject of a scathing review earlier this year, which described a catalogue of failings creating a "dangerous, disrespectful and drug-ridden jail".
Eight men took their own lives at the prison, including four in a four-week period, between February 2016 and January 2018, according to the report by HMP chief inspector of prisons in January.
Peter Clarke wrote that the "level of suicide and self-harm was both tragic and appalling" in his report, and noted that just two out of 13 safety recommendations made in 2016 had been fully addressed
The inspection prompted an urgent notification to the Secretary of State for Justice, making HMP Nottingham the first prison referred under the process.
Underpinning many of the problems were a largely inexperienced staff who lacked confidence and skills to challenge prisoners, it said.
The jail held some 964 prisoners in January this year; it has an operational capacity of 1060.
A Prison Service spokeswoman said: "HMP Nottingham prisoner Robert Frejus died in prison on October 9 2018. Our thoughts are with his family and friends.
"As with all deaths in custody there will be an independent investigation by the Prisons and Probation Ombudsman."