Bridge Collapse: Big Delays
2 August 2016, 16:05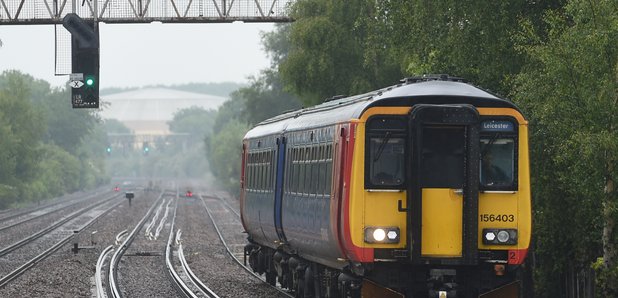 A road bridge in Leicestershire which partially collapsed on to a railway line was being inspected when it started to give way, Network Rail has said.
The collapse in Barrow upon Soar, Leicestershire, saw a large section of brickwork fall on to the tracks shortly before 11.55pm on Monday, halting train services between Leicester and Loughborough.
A spokesman for Network Rail, which owns the bridge, said it had been closed to road traffic before the collapse to allow an examination of dips in the road surface passing over the structure.
The bridge is in an area liable to subsidence and engineers are now working to make the area safe and clear the line, which is expected to remain closed for the remainder of Tuesday.
The incident caused major disruption to passenger services - with no direct trains operating between London St Pancras and stations north of Leicester, including Sheffield and Nottingham.
Network Rail said in a statement: ``Our teams have been working on site since the early hours to make the bridge area safe and restore train services following the partial collapse.
``A full investigation will take place into the cause of the collapse, but our priority today is to return rail services as soon as possible although disruption is likely to last all day.''
East Midlands Trains has advised passengers to use alternative routes to avoid disruption on the London St Pancras-Nottingham-Sheffield line and between Leicester, Lincoln and Grimsby.
A passenger service is understood to have passed the site of the collapse around 10 minutes before rubble fell onto a short section of track.
Contractors carrying out the inspection of the bridge used an internal railway communications system to pass on details of the incident within seconds of the collapse, a Network Rail spokeswoman said.