Tunisia Inquest Hears From Relatives Of West Midlands Victims
1 February 2017, 14:27 | Updated: 1 February 2017, 15:54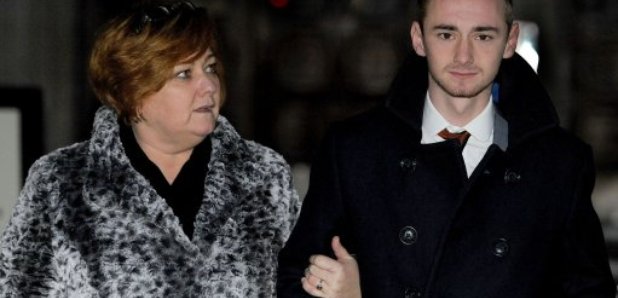 The inquest into the Tunisia terror attack in June 2015 has heard from the relatives of three victims from the West Midlands
An inquest into the Tunisia terror attack has heard how a teenager from the West Midlands tried to shield his grandfather from the gunman.
Owen Richards from Wednesbury, who was 16 at the time, lost his brother, uncle and granddad in the shootings in 2015.
The Coroner said Owen behaved with extraordinary courage while trying to protect his grandfather that day.
After just 12 hours of arriving in Sousse, the four men ran to the indoor pool before hearing gunshots.
Owen's brother Joel was lying nearby - he said "you could see in his eyes that he was not alive - there was no life in his eyes."
His family were among 30 British people killed at the Five Star resort back in June 2015.
Owen's mother Suzy Evans lost her eldest son Joel, brother and father that day.
She told the inquest the attack has destroyed her family.
She fought back tears as she said: "They arrived in Tunisia late on Thursday evening - within 12 hours my dad, my eldest son and my brother were killed.
"Thankfully Owen survived.
"There are three empty chairs every Sunday for lunch. Three empty chairs at Walsall (football club).
"We feel like we have been cut in half and will never get over what we have lost."
Of her son, she said: "The world has lost a truly shining star."
Joel, who was studying sports science at the University of Worcester, was a "popular" teenager who had become a level four football referee at the age of 18.
Miss Evans said: "I was so proud of my boys - we were like the Three Musketeers.
"Joel was robbed of his future and we were robbed of Joel.
"Part of me also died that day when my beautiful child was taken from me so cruelly and so unfairly."
She added: "How can four people go on holiday and only one come back?
"That fatal horrific morning destroyed my family - we are broken."