Teen Accused Of Rape And Murder Will Not Give Evidence
10 December 2018, 14:05 | Updated: 10 December 2018, 14:15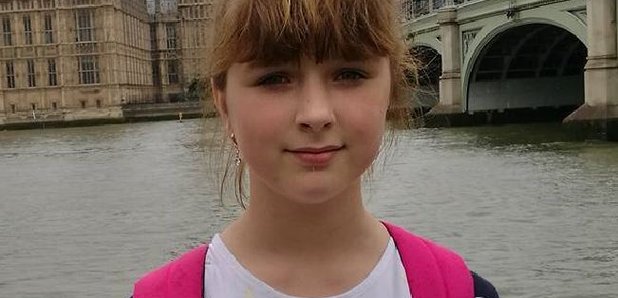 A youth accused of the rape and murder of a 14-year-old girl has opted not to give evidence in his defence.
Wolverhampton Crown Court was told the 16-year-old defendant, who denies killing Viktorija Sokolova, has been advised the jury may draw "such inferences as appear proper" from his failure to testify.
The Crown alleges the teenager, who cannot be named because of his age, used "horrific" levels of violence to murder Viktorija before leaving her partially clothed body on a park bench.
In the third week of the boy's trial, defence QC Adam Kane said some formal evidence would be presented to the court on Tuesday on the defendant's behalf.
After Mr Kane told Mr Justice Jeremy Baker the defendant would not be called into the witness box, the trial judge asked: "Have you advised him that the stage has now been reached at which he may give evidence, and if he chooses not to do so the jury may draw such inferences as appear proper from his failure to do so?"
Mr Kane replied: "Yes I have, my lord."
Jurors were then sent away until Tuesday, when they are expected to hear closing speeches in the case, before being sent out to consider verdicts later this week.
Prosecutors allege the youth, who denies murder, rape and sexual penetration of a corpse, killed Viktorija in West Park, Wolverhampton, where her body was found by a dog walker on April 12.