Street Racers To Be Sentenced Over 130mph+ Race
3 July 2017, 07:46 | Updated: 3 July 2017, 08:01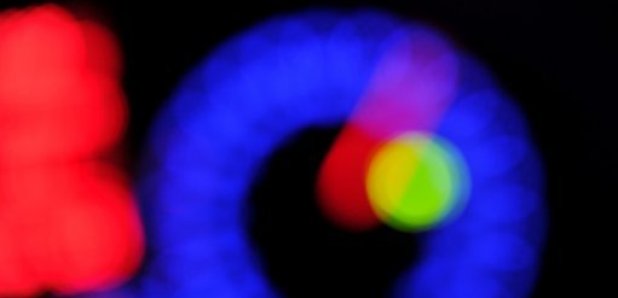 Three men who tore along a Birmingham dual carriageway at speeds of more than 130mph are due to be sentenced on Monday for illegal street racing.
Amar Paul, Tejinder Bhuee and Zafar Iqbal reached breakneck speeds on the A38 during an illegal road race on the night of March 5.

However, the trio were unaware they were being tailed by an unmarked police car deployed as part of Operation Hercules - a regional police campaign targeting reckless road users that's seen hundreds of motorists handed heavy fines and driving bans.

Shocking police dash-cam footage shows Golf driver Paul, from Berrow Drive in Edgbaston, and Mercedes thrill seekers Bhuee and Iqbal - from Fitzroy Avenue, Harborne, and Victoria Road, Oldbury, respectively - hit speeds of 134mph heading towards Minworth.

Their illegal road race - started with three blasts on their car horns - saw them also tear through a 30-zone at 90mph before being intercepted by roads policing officers.

In-car police footage shows Iqbal telling an officer he thought the speed limit was "70 or 80" on the A38 but couldn't explain why he was driving at almost twice that speed - and began playing with his phone when the PC quizzed him further.

Paul (27), Bhuee (24) and 33-year-old Iqbal went on to admit dangerous driving and street racing

They had each previously been given six-month suspended jail terms and ordered to pay £750 civil court costs for breaching the Birmingham Car Cruising Injunction introduced last year across the city.

West Midlands Police PC Mark Hodson, said: "Driving at such speeds, especially in wet conditions, the spray and risk of aquaplaning, even the slightest error would result in a catastrophic collision. You can't just walk away from crashes at that kind of speed.

"All three of these men were of previous good character, law abiding citizens with jobs. The problem we find is that some men seem to think racing like this is not an offence and are blind to the potential consequences.

"They have found to their cost that police and courts view driving in this manner extremely seriously; it's simply not acceptable for selfish drivers to use public roads as their own private race tracks and put other motorists in danger."
Officers assigned to Operation Hercules tracked the three in convoy from their rendezvous point at Tamworth's Ventura Retail Park at 9.15pm on Sunday March 5 along the A453 Sutton Road towards Birmingham.

And when they passed Bassetts Poll roundabout - unaware an unmarked police car was tailing them - they accelerated away at speed and quickly topped 100mph.

At one point they careered through road-works and the temporary 40mph speed restriction signs at more than 120 miles per hour.

West Midlands Police Assistant Police & Crime Commissioner Ashley Bertie said: "We have made keeping our roads safe a key priority for the police and this shows how seriously we take the issue of street racing.

"The overwhelming majority of road users are appalled by the actions of the dangerous and inconsiderate few. I am sure that they will welcome this strong action."
It's as police crackdown on distracted driving with almost 100 motorists caught using their mobile phone at the wheel.
Motorway cops used an unmarked HGV cab to monitor the West Midlands network as part of a pre-planned operation - and even found one driver with their feet on the dashboard while using cruise control!
A total of 95 unsuspecting drivers were captured using their phone - an offence that now carries tougher new penalties of a £200 fine and six penalty points.
Officers also caught a further 54 motorists committing traffic offences with the majority for not being in proper control of a vehicle or not wearing a seatbelt.