Police 'Over-Reacted' Over Sikh Temple Protest
12 September 2016, 17:49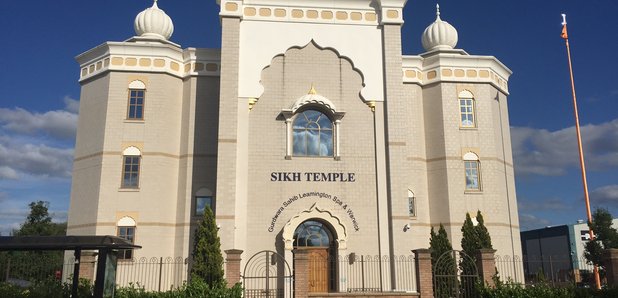 Sikh community leaders have accused Warwickshire Police of over-reacting to a peaceful demonstration after more than 50 protesters were arrested at a temple.
The Sikh Federation UK urged Warwickshire Police to apologise for its ``disproportionate'' response to reports that a group carrying blades and wearing masks had forced their way into Leamington Gurdwara.
Officers detained 55 men on suspicion of aggravated trespass and seized one non-ceremonial weapon after being called to the Tachbrook Drive temple at about 6.45am on Sunday.
The Sikh Federation UK said in a statement that those arrested had walked into the Gurdwara to protest against an interfaith marriage being carried out as a Sikh religious ceremony.
The organisation's national press secretary, Gurjeet Singh, said: ``We stand with those who peacefully protested against the actions of the Management Committee at Leamington Gurdwara.
``It now materialises the police were told masked men forced their way into the Gurdwara carrying a range of bladed items other than Kirpans, that are worn at all times by initiated Sikhs, and it may have been suggested they were holding hostages.
``The police have now admitted those protesting simply walked into the Gurdwara in the early hours and they have only found small Kirpans that were being legitimately worn.
``This was a small group of young protesters who justifiably objected to an interfaith marriage that was to be carried out as a Sikh religious ceremony.''
Warwickshire Police said officers responded to an initial report of a group of around 20 masked men forcing their way into the place of worship.
The force said in a statement: ``These were reported to be carrying a range of bladed items, some of which were initially described as not being for ceremonial use. Officers assessed the situation and responded accordingly.
``Having contained the situation, it became apparent that there were 55 masked men involved, all of whom were arrested on suspicion of aggravated trespass.
``Blades seized so far have been ceremonial. Another non-ceremonial weapon was seized. This is an ongoing investigation and we will be investigating the initial report that other weapons were involved.''
Secretary general of the Sikh Council UK, Gurmail Singh, told BBC Radio 4's Today programme that that type of ceremony was reserved for two Sikhs.
``It was unpleasant. I think peaceful demonstrations, I have no issue with that. Even if it is at a wedding, as long as it's peaceful. It's not ideal. We don't want to spoil anybody's special day.
``I think the issue here is that the management committee which books these weddings needs to also reflect on what they are actually doing.
``There is nobody opposed to inter-racial, inter-ethnic weddings, that's not an issue. But when you are talking about a religious law, ordinary people don't have the right to change something.
``The view remains that that wedding ceremony is reserved for two Sikhs,'' he said.
A police spokesman said the force had not conceded that the protesters had ``simply walked into'' the building or that only small Kirpans were found.
``We will be working to establish the exact facts of the incident,'' the spokesman said.
All but one of the 55 suspects - aged between 17 and 39 - have been released on police bail until next month, pending further inquiries.
A 30-year-old man from Derby remains in police custody.