More 'Chop Shops' Uncovered Thanks To Tip-Offs
6 September 2018, 16:08 | Updated: 6 September 2018, 16:16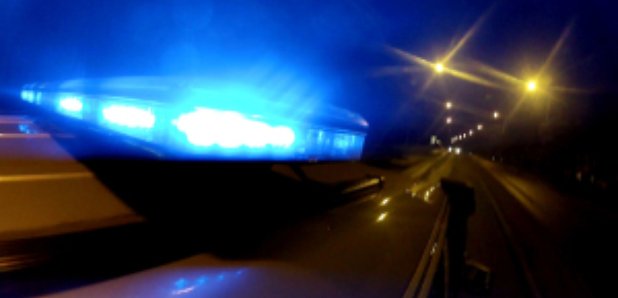 A stash of engines have been seized from a suspected vehicle 'chop shop' in Birmingham in the latest success for West Midlands Police's offensive on car crooks.
Inquisitive beat bobbies discovered 20 engines, alongside an array of suspension parts and tyres, at an insecure business unit beneath a railway arch in Andover Street, Digbeth, during patrols on 29 August.
A total of 16 have been confirmed as coming from cars stolen in the West Midlands, including a Ford Fiesta Turbo taken on 9 August in Birmingham, plus another driven off by thieves in Cardiff.
17 of the engines recovered have been identified as coming from stolen vehicles
On Tuesday (4 Sept) West Midlands Police raided a unit in Darkhouse Lane, Coseley, that's believed to have housed a chop shop for high performance cars.
Numerous parts were found inside, including two Mercedes engines that have been linked to cars stolen in Cannock on 26 August and Wolverhampton in July.
An array of bodywork panels were discovered in a shipping container at the rear of the premises, while several cloned number plates were also uncovered. Forensics experts have examined the scene and enquiries are on-going with motor manufacturers to establish the origin of the other vehicle parts.
And on Monday (3 Sept) officers executed a warrant in St Andrews Road, Birmingham, at another premises suspected of being used to breakdown stolen vehicles. Car parts were seized for examination and enquiries are on-going.
That raid was prompted by a tip-off passed to West Midlands Police by a member of the public – one of many the force has received since its Shop a Chop Shop campaign was launched on 13 August.
Campaign lead Chief Superintendent Chris Todd has thanked the public for supporting the initiative – and has urged anyone with suspicions that a unit could be used to dismantle stolen cars to get in touch.
He said: "Since we launched the campaign we're receiving an average of one call a day from the public providing information on garages or industrial units they believe could be handling and stripping down stolen cars.
"That's a great response…and as a direct result has led us to carry out warrants that have yielded stolen car parts.

"We believe vehicles are being stolen to order in the West Midlands – some in violent car-jackings and burglaries – by thieves wanting car parts to repair written-off vehicles that are being sold cheaply at salvage auctions.
"Efforts are already underway to lobby the insurance industry on the issue and we're asking them whether so many need to be offered as repairable write-offs rather than scraped for spare parts only.
"I'll also be speaking with government bodies to push for tighter regulation on the re-sale of salvage cars once they have been repaired.
"But the public have a very important part to play in helping us cut-off the market for stolen cars by reporting these 'chop shops'. People don't have to leave their name…we just want information that will help us protect people against car thieves.
Stolen cars are broken down at so called 'chop-shops' – back street garages or industrial estate units – sometimes in a matter of hours before repaired cars are sold on through online auction or sales sites.
Tell-tale signs could include:
• Noise coming from units late at night or in the early hours of the morning;
• Vehicles that look out of place going in to workshops and not coming back out;
• Large amounts of car parts being stored, sometimes in odd places such as gardens;
• Shipping containers in unusual locations;
• Expensive items such as engines and gearboxes outside workshops;
• Items for sale via on-line auction sites from the same seller, often in large quantities of the same item or similar.
CHOP SHOPS: We've found a stash of stolen engines at a 'chop shop' in #Birmingham. Our campaign to Shop a Chop Shop has led to an increase in tip-offs from the public - we're acting on that info and carrying out raids. Thanks for your support. More: https://t.co/gLdAZBKilr pic.twitter.com/95rf1rINeO

— West Midlands Police (@WMPolice) 6 September 2018
To report suspicions please contact West Midlands Police either via Live Chat at west-midlands.police.uk between 8am to 9pm or by calling 101 anytime. Alternatively, people can contact the independent charity Crimestoppers anonymously on 0800 555 111.