Ex-West Mids Police Officer Jailed For 22 Years For Child Sex Abuse
4 November 2016, 15:22 | Updated: 4 November 2016, 15:25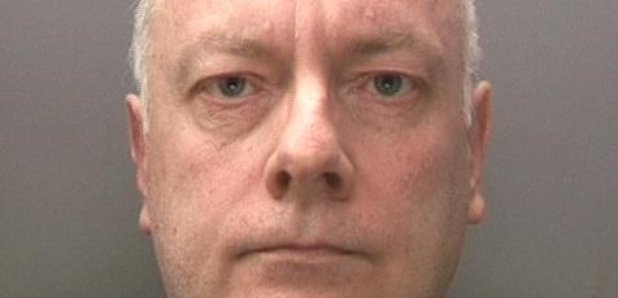 A former Birmingham police officer found guilty of 40 sex offences against children as young as 8, has been jailed for 22 years.
Allan Richards, who was a serving officer with West Midlands Police until retiring five years ago, targeted children as young as eight in a spate of offending that lasted until 2013.

He was convicted following two separate trials at Birmingham Crown Court of voyeurism and sexual offences against 17 victims, dating back to the 1970s.

Sentencing Richards, Judge Francis Laird QC told him: "It's abundantly clear to me you have been a sexual predator all your adult life.''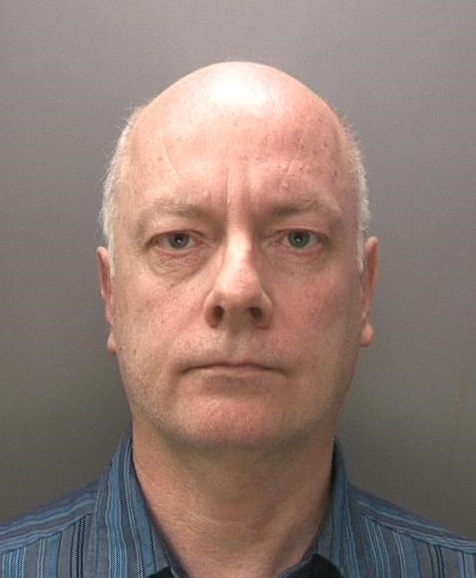 He added: "I observed you Mr Richards over the course of many weeks and you have shown no remorse for what you did or for the damage that you have done to some many individuals.''

Richards showed no reaction as he was sentenced.

After his trial it emerged that he had been removed from a public-facing role in the police following a complaint made against him in 2004 but not fired.

He was kicked out of the Scouts the same year, after the Scout Association became aware of the allegation.

However, the 54-year-old, of Tile Cross, Birmingham, who also faced another accusation in 2000, was not charged and was able to work on as a police officer until his retirement.
Of Richards' victims, six were assaulted after 2000.

It was only in 2014, when another victim came forward, that a fresh investigation was launched, resulting in Richards being brought to justice.
When officers raided his house, they found on his computer a list of 35 males.

Police tried to contact all those on the list and, once they had, many made complaints about Richards.

Detectives also discovered coded diaries written in his own hand going back years and charting what the judge called Richards' "fascination for recording encounters with young boys''.

The judge said he had "no doubt'' that Richards had only become a Scout leader "to get access to young boys'' and had also "grossly abused'' his position as a police officer.

He added that it was clear over the many weeks of damning evidence presented at trial that Richards' behaviour had a "profoundly damaging effect'' on his victims.

The judge told an unmoving Richards, who sat in the dock: "As a police officer and Scout leader you were entrusted with the welfare of children and vulnerable individuals.

"Persistently and over a great many years you simply exploited that trust and did so for your own sexual gratification.''

Telling Richards he would always be a risk to children, he added: "I have no doubt, given the opportunity again, you would continue to commit serious sexual offences against boys.''

The force referred itself to the Independent Police Complaints Commission (IPCC) in May 2015 over its handling of the earlier investigations, but its inquiry was paused until the outcome of the criminal case.

Following Richards' conviction earlier this month, Assistant Chief Constable Alex Murray said the force had apologised to Richards' victims.

He said: "I think if we were able to do a really thorough investigation then there's a chance we could have safeguarded victims in the future.''

Miranda Moore QC, prosecuting, said Richards had preyed on easy targets - vulnerable boys "who had gone off the rails'', and used his position and "deviousness'' to avoid justice.

He met some of his young victims on parkland which he treated as "a hunting ground for sexual partners'', while they were still in school uniform.

After meetings, he groomed and then abused his victims in various locations - a Birmingham police station, in houses, at swimming baths, parks and on Scout trips.

Throughout the time of much of his offending he was either a police cadet or a constable, and used that position to manipulate his victims.

Ms Moore said two victims "had met him when he was investigating serious sexual offence allegations against them as children''.

He pursued his victims in "determined and concerted fashion'' she added, and "tricked'' at least one into having sex, making them think they were part of "entirely bogus investigations''.

Richards carried on assaulting boys despite having received "a shot across the bow'' during police investigations into allegations against him in 2000, and again four years later.

When the Scout Association kicked him out in 2004, he started going to the swimming baths, timing his visits to coincide with youngsters' swimming lessons.

Ms Moore said: "For years he watched and recorded the underwear and genitals of little boys there getting changed.''

She added: "It's only through his own deviousness he avoided prosecution until now.''

Of his victims, many of whom were in court to see Richards sent down, some described feeling "ashamed of what had happened'', and said they had lost all trust in "anyone or anything to do with the police''.
NSPCC Praise Victims
An NSPCC spokesman said: "Richards not only used his roles as police officer and scoutmaster to subject vulnerable boys to sickening abuse - he convinced many of his victims that no-one would believe them.
"In the light of this, it is deeply concerning that West Midlands Police has admitted opportunities may have been missed to bring Richards to justice in the early 2000s. But it is right that the force has referred itself to the IPCC to look in detail at the investigation.
"It takes tremendous bravery for a survivor of abuse to speak out. So it is absolutely vital they can do so in the knowledge they will be taken seriously, no matter how many years have passed or who their abuser was.
"Richards has now faced justice, which could not have happened if his victims had not come forward."