Biggest Ever Group Injunction Bans Birmingham Gangs From City Centre
23 August 2017, 13:41 | Updated: 23 August 2017, 14:18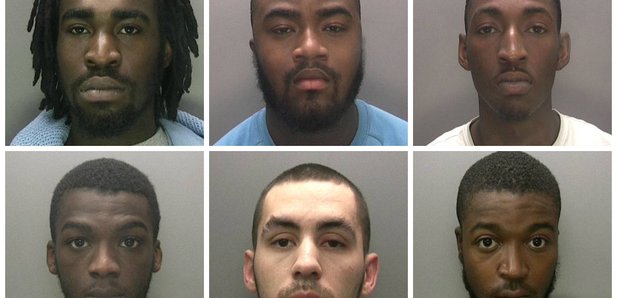 Two Birmingham gangs have been banned from coming into city centre in what's thought to be the largest ever group injunction.
More than 80 witnesses reported criminal activities by 18 men in two of the area's biggest gangs, who are no longer allowed to enter the city centre and come into contact with the opposition.
This is believed to be the biggest ever group injunction and the actions wee seen necessary by West Midlands Police to stop the violence, gun crime and drug offences.
West Midlands Police and Crime Commissioner, David Jamieson, said: "These young men are dangerous and a menace to ordinary people. They must be stopped from behaving like thugs and terrorising hard working people."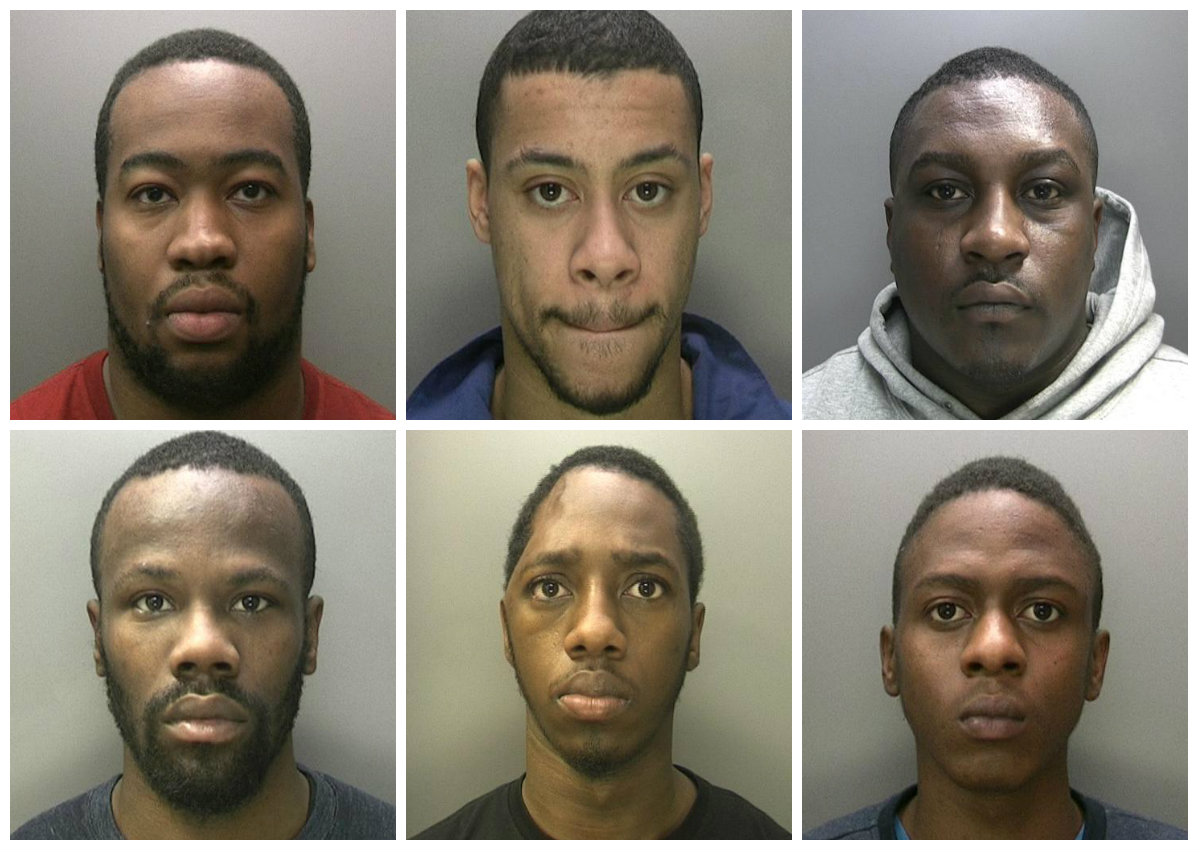 West Midlands Police and Birmingham City Council got full injunctions to stop the men from entering large parts of the city including; Handsworth, Newtown, Winson Green and Lozells for the next two years.
The community and the police worked together to make sure the restrictions on the 18 men were enforced and now the police have asked people to lookout for these men in the areas where they can no longer enter.
Superintendent Mat Shaer, the Neighbourhood Policing Superintendent for Birmingham; "We would like to thank the people living in the area where these gangs operate for having the courage to come forward with information that has helped us secure the injunctions."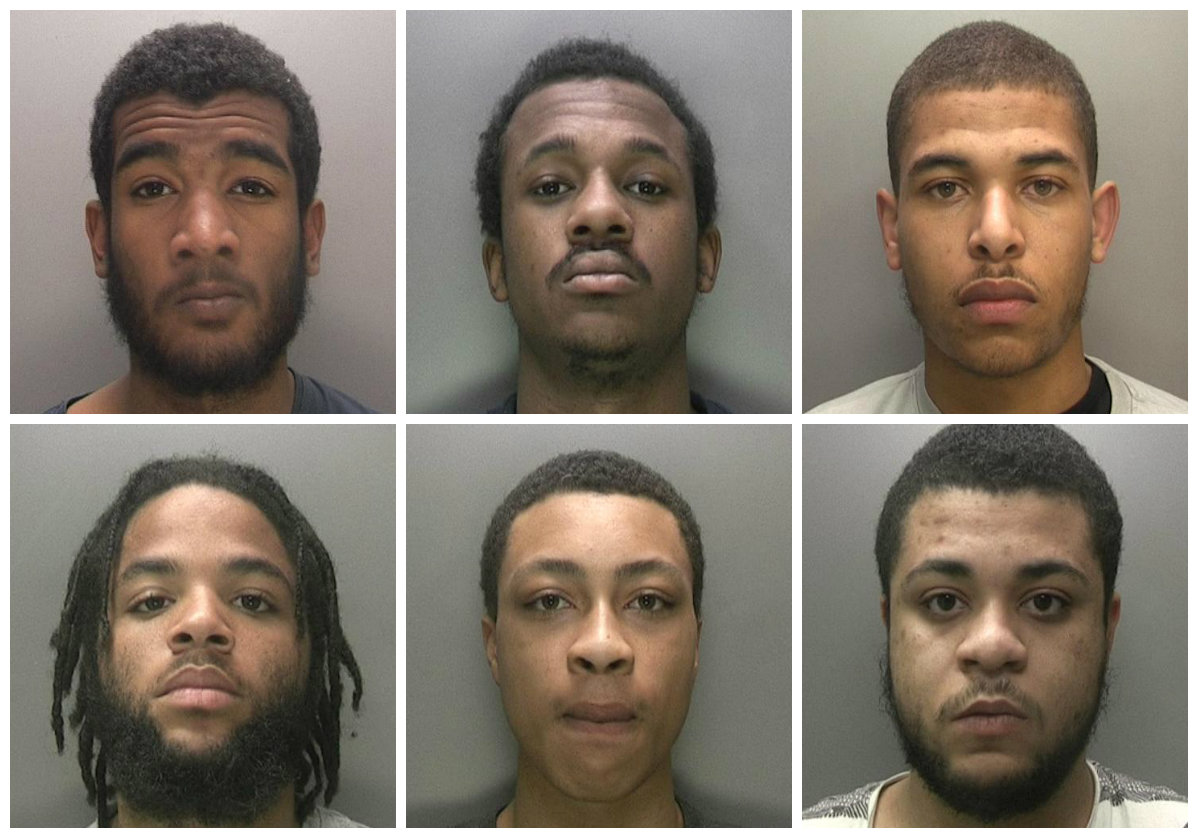 The men, aged 19-29, had continuous input by the police and community organisations who have attempted to get them away from the gang culture.
But when these interventions did not stop the violence, the injunctions were seen as the only step to keep the community safe by keeping the two rivals away from one another.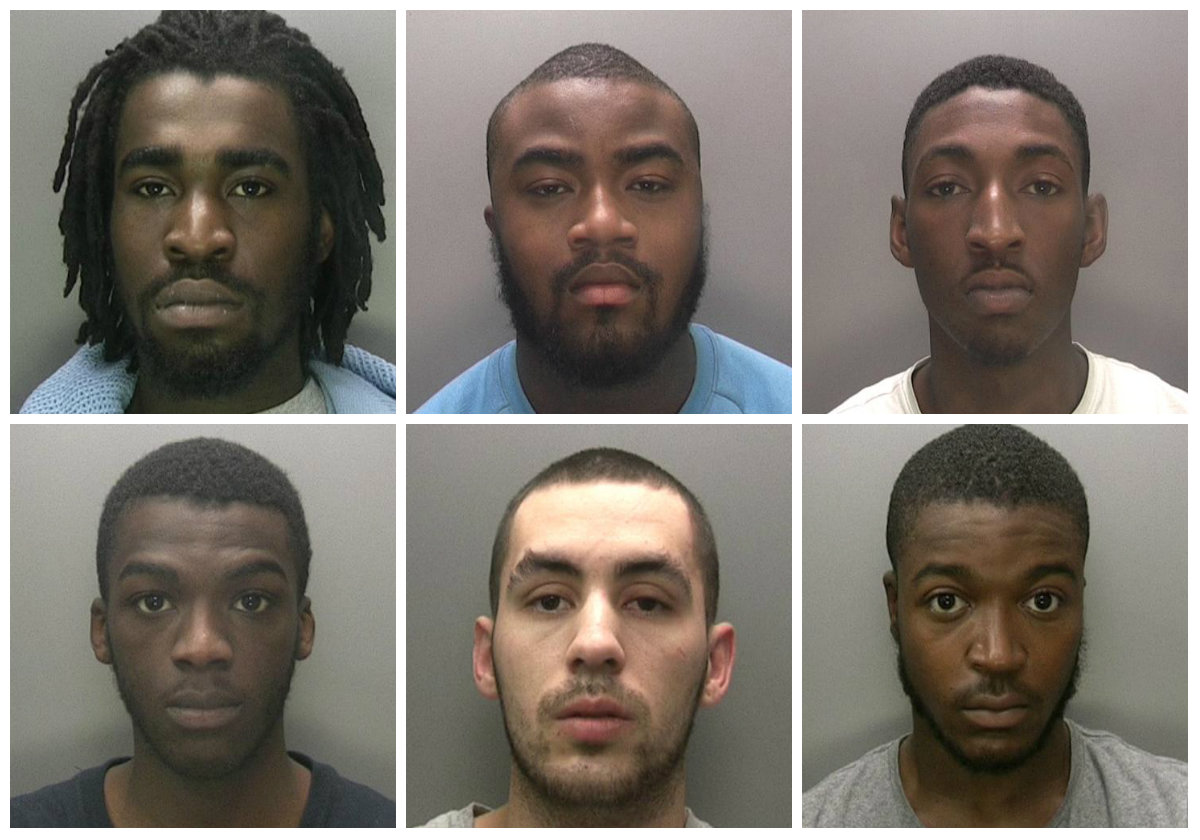 Councillor Tristan Chatfield, Cabinet Member for Transparency, Openness and Equality at Birmingham City Council, said: "I pay tribute to the efforts of all involved in securing these injunctions. They are leading the way in using the powers at their disposal to fight these gangs."
If the men do not follow the rules of the injunctions and they are found in the areas they are banned from entering, they will be arrested immediately.
The 18 men from the two gangs are:
Naasir Francis, 19, from Nechells
Baboucar Huma, 19, from Handsworth
Akeen Ivy-Foster, 20, from Springhill
Ravelle Hutchinson, 20, from Winson Green
Tesfa Bernard-Wheeler, 21, from Hockley
Rayani Sutherland, 21, from Aston
Omarni Bernard-Sewell, 21, from Selly Oak
Lawrence Morgan, 21, from Nechells
Jerome Jones, 21, from Erdington
Jerome Christie, 21, from Nechells
Reial Phillips, 21, from Winson Green
Ushane Jeffers, 23, from Newtown
Kayne Robinson, 23, from Springhill
Ashai Grey, 23, from Walsall
Jacob Brown, 24, from Handsworth
Cash Wallace , 24, from Winson Green
Ishmail Lee, 29, from Wolverhampton
Isaac Duffus, 28, from Erdington