Years and Years – 'Sanctify' (Live At The Summertime Ball 2018)
9 June 2018, 19:44 | Updated: 13 June 2018, 11:16
Taken from the band's latest album 'Palo Santo', Years and Years turned their #CapitalSTB into a massive dance party with a lively performance at Wembley Stadium.
The band have created their own Palo Santo world around their new album and they certainly brought a bit of it with them for their amazing set at the Summertime Ball.
Clearly bringing some Palo Santo residents with them, the three-piece were joined on stage by some very distinctive backing dancers, giving the whole thing an epic feel.
'Sanctify' was the lead single from the band's second album and marked their highly anticipated return to the charts, so what better way to mark their return to the #CapitalSTB stage!?
Miss out on seeing the #CapitalSTB live this year? Never fear – you can catch up with Years and Years' solid performance by watching the video above.
Years and Years – Summertime Ball 2018 Setlist
King
Shine
Sanctify
Desire
If You're Over Me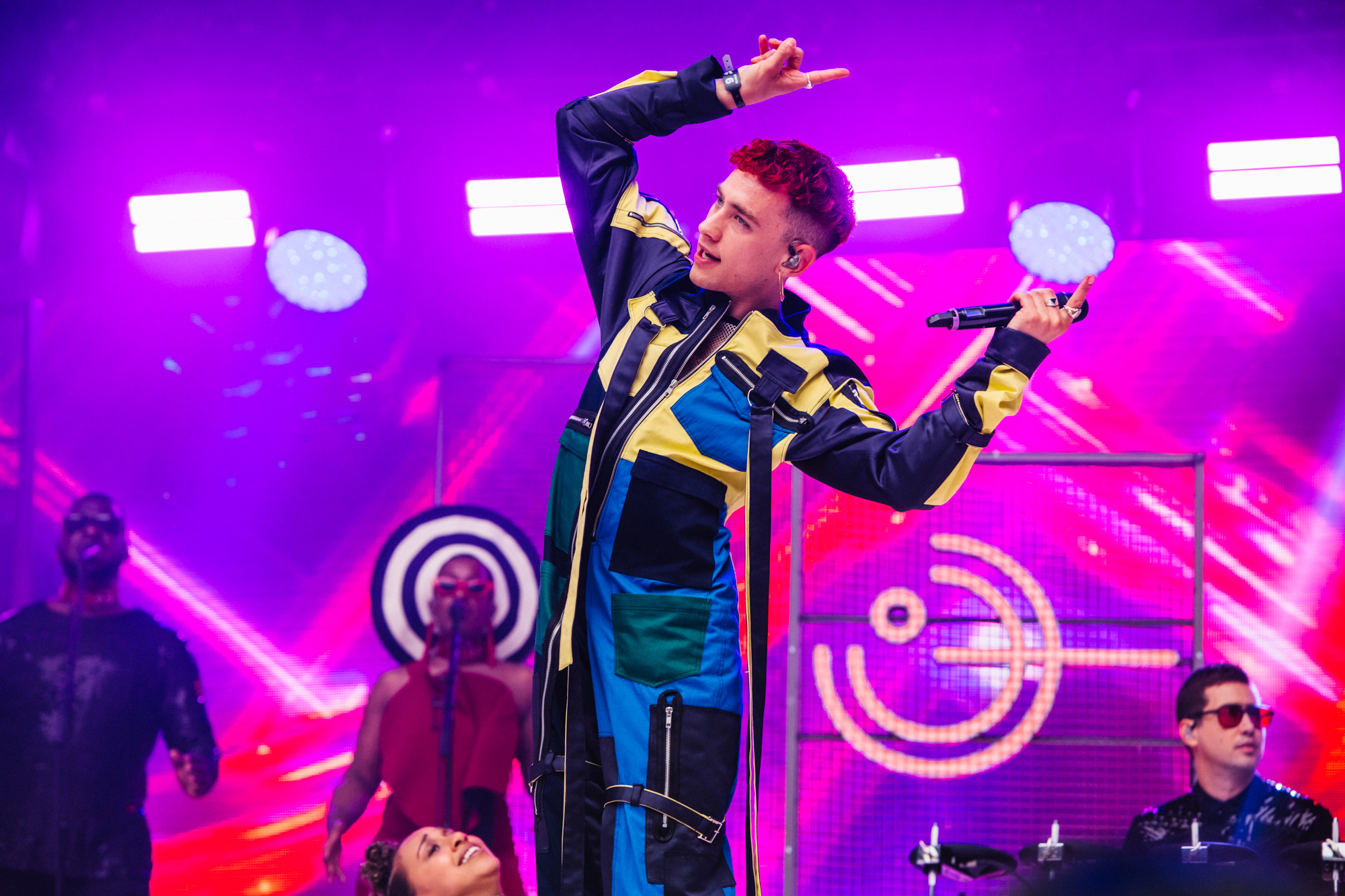 Years and Years 'Sanctify' Lyrics
When I pray
When I
When I pray
In the night, you come to me
'Cause I'm the one who knows who you are
Ooh
Give me your confession, saying
Lately, life's been tearing you apart
Now
Walk through the fire with you
'Cause I know how it can hurt
Being cut into and afraid
So don't break (break)
Sanctify my body with pain (pain)
Sanctify the love that you crave (crave)
Oh, and I won't, and I won't, and I won't be ashamed
Sanctify my sins when I pray
Oh, oh, oh oh
When I pray
Oh, oh, oh oh
You don't have to be straight with me
I see what's underneath your mask
I'm a man like you, I breathe the rituals of the dancer's dance
Oh, oh
And there's fire in you
And you know it's gonna hurt, being cut into
And afraid
So don't break (break)
Sanctify my body with pain (pain)
Sanctify the love that you crave (crave)
Oh, and I won't, and I won't, and I won't be ashamed
Sanctify my sins when I pray
Oh, oh, oh oh
When I pray
Oh, oh, oh oh
You'll find redemption when all this is through
Father, forgive me for finding the truth
Love takes its toll on me, I'm just like you
Maybe it's heavenly
Maybe it's heavenly
So don't break (break)
Sanctify my body with pain (pain)
Sanctify the love that you crave (crave)
Oh, and I won't, and I won't, and I won't be ashamed
Sanctify my sins when I pray
Sanctify my body with pain (sanctify, sanctify my sins)
Sanctify the love that you crave (sanctify)
Oh, and I won't, and I won't, and I won't be ashamed (sanctify)
Sanctify my sins when I pray
Oh, oh, oh oh
When I pray
Oh, oh, oh oh
When I pray