Years and Years – 'Desire' (Live At The Summertime Ball 2018)
13 June 2018, 11:07
As one of the singles from Years and Years' debut album 'Communion', the fans insdie the #CapitalSTB couldn't get enough of 'Desire'!
From the moment they touched the stage, Years and Years had the entire Wembley Stadium crowd dancing to their infectious brand of pop goodness.
'Desire' is one of those songs you never tire of hearing, so when the three-piece blasted out this stunning performance of it live for the #CapitalSTB audience, we were not disdappointed!
With a brand new album on the way, Years and Years gave us a welcome reminder as to exactly why we love them so darn much, with 'Desire' undoubtedly the icing on the cake.
Miss out on seeing the #CapitalSTB live this year? It's cool – you can catch up with Years and Years' epic performance by watching the video above.
Years and Years – Summertime Ball 2018 Setlist
King
Shine
Sanctify
Desire
If You're Over Me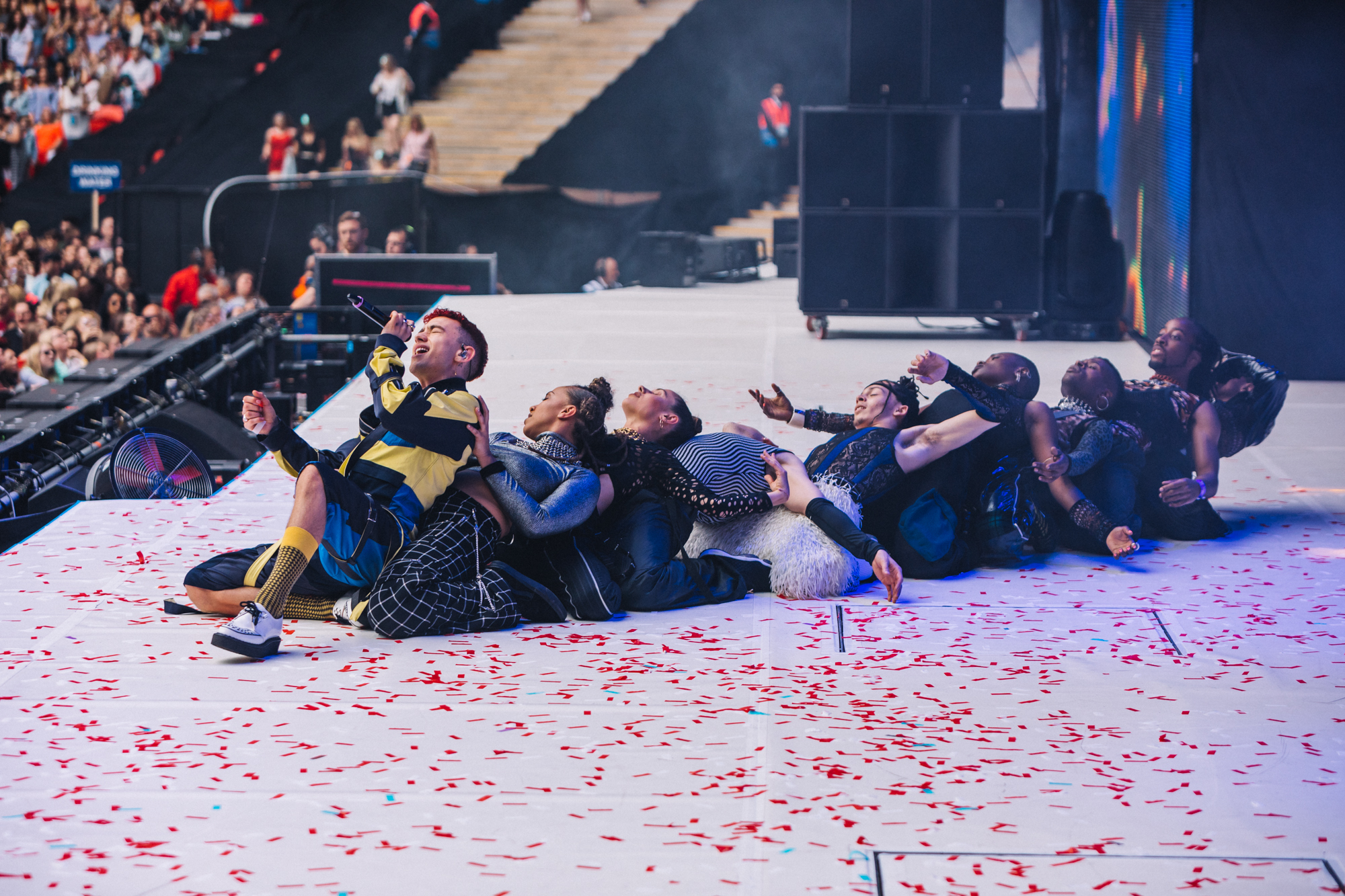 Years and Years 'Desire' Lyrics
I must be tough
I must behave, I must keep fighting
Don't give it up
I want to keep us compromising
Open your arms and pray
To the truth that you're denying
Give in to the game
To the sense that you've been hiding
Is it desire
Or is it love that I'm feeling for you
I want desire
'Cause your love only gets me abused
Only gets me abused
Only gets me abused
Give me that rush
I want to show you what you've been missing
Am I enough
To keep your other lovers hidden
Open your arms and pray
To the truth that you're denying
Give in to the game
To the sense that you've been hiding
Is it desire
Or is it love that I'm feeling for you
I want desire
'Cause your love only gets me abused
Is it desire
Or is it love that I'm feeling for you
I want desire
I wanna see what you're willing to lose
Only gets me abused
Only gets me abused