Will.i.am Talks New Album: "16 Songs? I'd Rather Do 45 Vines!"
2 June 2014, 11:10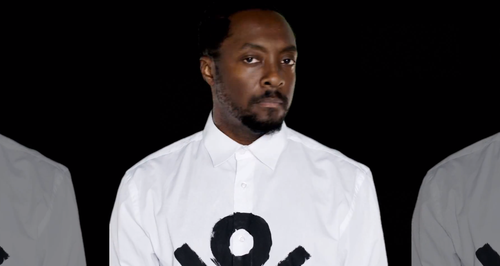 The producer reveals he is working on new music but think albums are "outdated".
Will.i.am has revealed that he think the concept of albums is "outdated".
The producer explained that he is working on new music but prefers to think of it as "a collection of things to share".
"What is an album now? It's all about sharing now," he told the Vodafone Big Top 40.
"I'd rather look at it as a collection of things to share," he continued. "An album - that's like borrowing from 1950s. It feels like such an outdated format. 16 songs? I'd rather do 45 Vines and pay attention to six seconds."
The star also revealed that he is currently in the studio with his former 'Voice' contestant Leah McFall, adding: "It's sounding really good - we shot a video the other day. It's sounding magical - she has stuff to share.
"I used to be able to hit the high notes like her, but now I would just end up smashing glasses."
Meanwhile, will.i.am recently unveiled the music video for his new single 'It's My Birthday'.
You may also like...