Will.i.am Applauds Miley Cyrus For Image Change: "She's Amazing" - Audio
7 January 2014, 10:32 | Updated: 7 January 2014, 13:36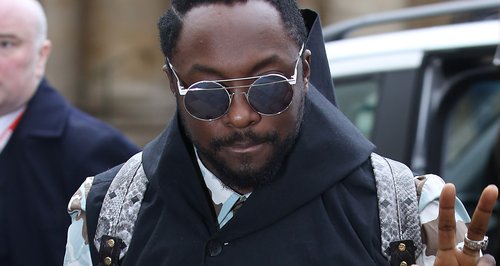 The 'Bang Bang' rapper says he is a big fan of the 'Wrecking Ball' star and her recent change of image.
Will.i.am has praised Miley Cyrus for her radical image transformation over the past year or so, after getting to work with the 'We Can't Stop' singer on their new collaboration 'Feelin' Myself'
Will.i.am applauds Miley Cyrus for her image change...
"Miley is Miley! In 2009 her Hannah Montana movie was out," Will.i.am explained exclusively to Capital's showbiz reporter Kevin Hughes at the launch of The Voice UK 2014. "I mean she was Hannah Montana like a couple weeks ago, and now she's Miley Cyrus.
"In a totally different way she reinvented herself," the US rapper explained. "And hat's off, I applaud her for that, reeducating the entire planet on who she truly is.
"She's not playing a character, that's exactly how she is and she's amazing," he added.
Will.i.am and Miley Cyrus release 'Feelin' Myself' on 12th January.