Usher Confirms A Drake Song Collaboration Is On His New Album! #AMAZING
5 September 2014, 11:34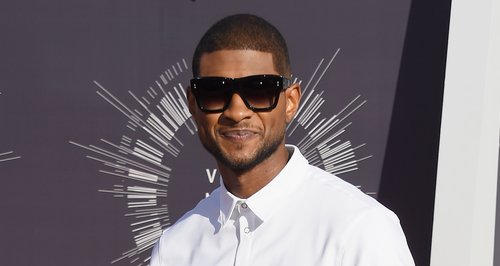 The 'Good Kisser' star reveals an incredible new guest star for new album 'UR'.
Fans are even MORE excited about Usher's new album now… because a certain 'Take Care' rapper has joined the guest bill!
Yes that's right, Usher has JUST confirmed that Drake is one of the featured artists who's been working with him on his eighth studio record.
"He's an extremely talented man," Usher told MTV News ,while confirming the future collaboration. "He's nice. Money really knows what he's doing.
"He really understands how to analyse a beat and then recognise a cadence," the 'Good Kisser' star explained. "Because hip-hop is that way, it's not just words and rhythm.
"You gotta understand the cadence of what the song is saying, so that when you're on it, you know how to get it," he added.
Usher's new album is expected to be titled 'UR', after his full name Usher Raymond, and is likely to drop before the end of 2014.
Usher has already released two singles from the record, 'Good Kisser' and 'She came To Give It To You', and is readying a new one called 'I Don't Mind' with Juicy J.
You May Also Like…