WATCH: Tinie Tempah Interviews Tinie Tempah
3 May 2016, 16:44 | Updated: 3 May 2016, 17:19
The #CapitalSTB confirmed artist sat down for a rare interview with...well...himself. It is finally time to find out whether or not he's been to Scunthorpe.
Sometimes here at Capital we like to give the DJs the afternoon off...but hey, we hear you ask, who is going to interview all those world famous celebrities then? Well, who better to ask those burning questions than the artists themselves.
So let us present you with Tinie Tempah interviewing the one and only TINE TEMPAH!
So just to set the scene, you'll definitely find out whether or not he has clothes at his Aunt's house, the song he's most proud of and he even does an impression of Family Guy's Stewie.
We can't wait to see Tinie styling it out in front of a sold out 80,000 strong crowd this June for Capital's Summertime Ball with Vodafone.
So what song is Tinie most proud of?
Believe it or not, it's not 'Pass Out', it is actually 'Not Letting Go' which grabbed the Vodafone Big Top 40 No.1 spot earlier this year!
Who would T like to collaborate with who he hasn't already has a song with?
The 'Girls Like' superstar told us, 'it would probably be Adele'. Now who in their right mind wouldn't want to see that!
Want to know what Tinie's first ever tweet was? Well we've got it here for you!
Watching Family Guy Back 2 Back!!! Whats Twitter all about My why are my Numbers Running Out!?

— Tinie Tempah (@TinieTempah) February 27, 2009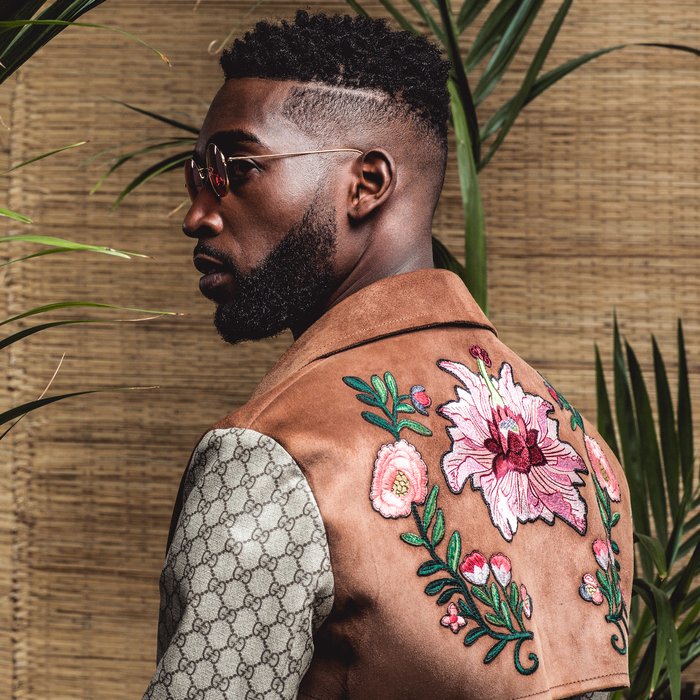 You may also like...