Bella Hadid Was Caught Scrolling Through Old Pics Of Her Ex The Weeknd & It'll Break Your Heart
30 November 2016, 11:34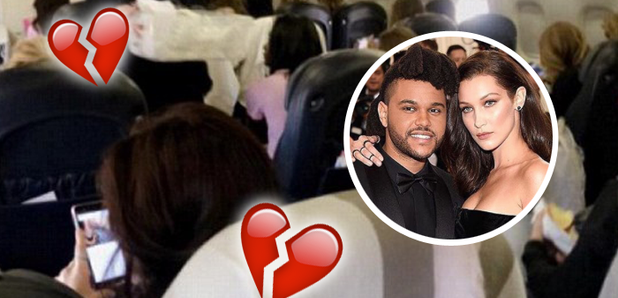 You see, even supermodels like to look through pics of their former flames. It is normal!
Both The Weeknd and Bella Hadid are renown for being on the quiet side when it comes to discussing relationships, however since their recent split the pair have gone into full blown silence about the whole ordeal.
With the invention of Snapchat there is literally nowhere to hide and after fellow model Kelly Gale posted this snap on her account, eagle eyed fans were quick to point out that Bella can be spotted scrolling through pics of her and The Weeknd on her phone...yup, we want to give her a massive hug too!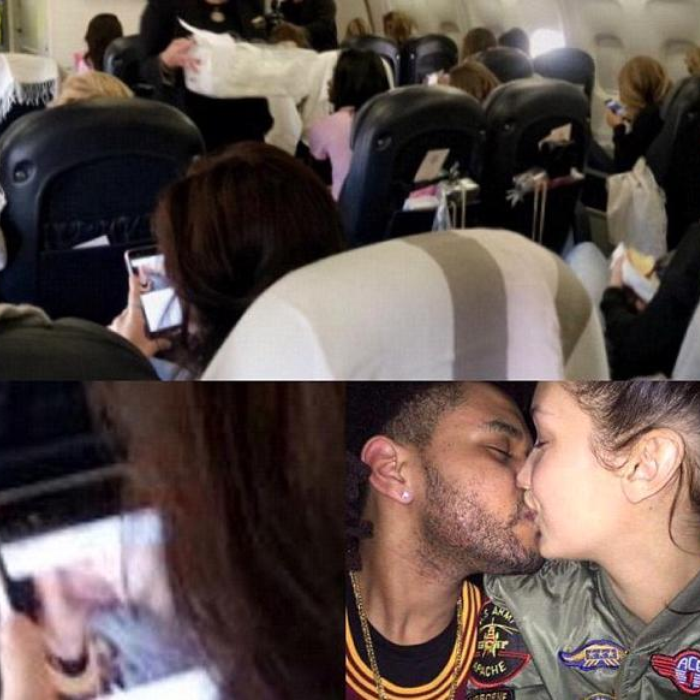 PIC: Kelly Gale Snapchat
Bella was en route to Paris for this year's Victoria's Secret show featuring some of the world's most celebrated models when the snap was posted.
We're not too sure how much drama the show will in-fact entail as The Weeknd is actually due to play the event taking place on the 5th December along with Bruno Mars and Lady Gaga.
You can clearly see Bella sitting in the top right of this photo from Victoria's Secret Instagram post, which all but confirms it was in fact her looking through the snaps.
Luckily for Bella, she has a kick-ass show to look forward to in the world's most romantic city and she is practically owning the world of high fashion right now!
You may also like...