Can't Feel My Face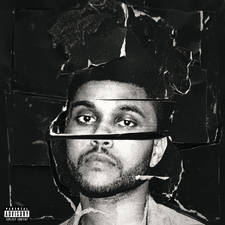 Watch the 'Earned It' star in action in his sexy video for the next release off his new album.
The Weeknd is one of the most talked about artists of the moment, and he's launched an amazing new video to accompany new single 'Can't Feel My Face'.
After wowing the world with his hit 'Earned It' from the soundtrack for Fifty Shades Of Grey, the US star shows off some serious dance moves and vocal skills in the promo for his follow-up track.
'Can't Feel My Face' Lyrics
And I know she'll be the death of me, at least we'll both be numb
And she'll always get the best of me, the worst is yet to come
But at least we'll both be beautiful and stay forever young
This I know, (yeah) this I know

She told me, "Don't worry about it."
She told me, "Don't worry no more."
We both knew we can't go without it
She told me, "You'll never be alone."

I can't feel my face when I'm with you
But I love it, but I love it, oh
I can't feel my face when I'm with you
But I love it, but I love it, oh

And I know she'll be the death of me, at least we'll both be numb
And she'll always get the best of me, the worst is yet to come
All the misery was necessary when we're deep in love
Yes, I know (yes, I know), girl, I know

She told me, "Don't worry about it."
She told me, "Don't worry no more."
We both knew we can't go without it
She told me, "You'll never be alone."

I can't feel my face when I'm with you
But I love it, but I love it, oh
I can't feel my face when I'm with you
But I love it, but I love it, oh

I can't feel my face when I'm with you
But I love it, but I love it, oh
I can't feel my face when I'm with you
But I love it, but I love it, oh

She told me, "Don't worry about it."
She told me, "Don't worry no more."
We both know we can't go without it
She told me, "You'll never be alone."
Whoa

I can't feel my face when I'm with you
But I love it, but I love it, oh
I can't feel my face when I'm with you
But I love it, but I love it, oh

I can't feel my face when I'm with you
But I love it, but I love it, oh
I can't feel my face when I'm with you
But I love it, but I love it, oh